In this month's ZOUNDS! ...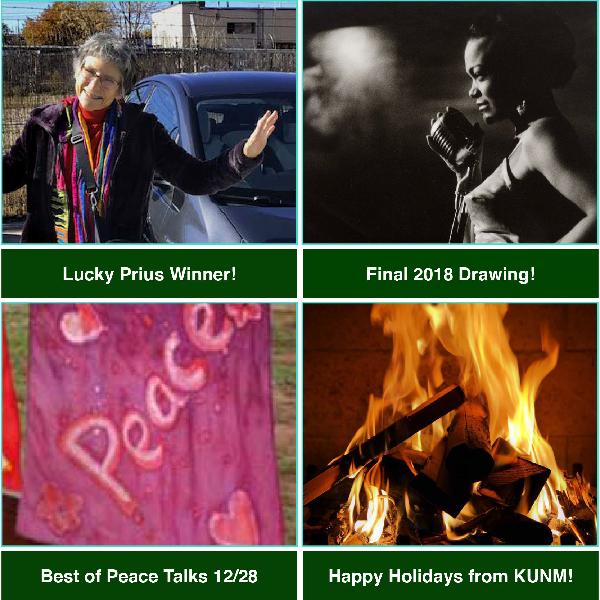 By Richard S. Towne, KUNM General Manager
In December, we are wishing a fond adios to three towering KUNM staff members retiring at or near the end of 2018. A fond farewell and deep appreciation for Jonathan Longcore and Linda Morris as they return to life beyond working at KUNM. All three have contributed mightily to the success we know in service to you.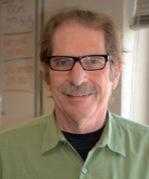 Jonathan Longcore was a volunteer at KUNM when we hired our first full-time Network Administrator's job opening in July 2007 under the awkward mouthful of the UNM job description for "Unit Information Systems Support Analyst." KUNM was becoming increasingly dependent on computer power to support service delivery. Back in 2007 our network was a bit more than a decade old but was built sort of organically, not quite a house of cards but not far from it. Jonathan Longcore
Under Jonathan's leadership over the past decade we have more than doubled our internal digital capacity on top of a stable and robust network environment. We can work reliably, at the speed of light, with solutions everywhere. As KUNM listeners migrate to new digital platforms to enjoy our work, we are right there to meet them. That's a nice legacy for Jonathan to leave with us and with you. Oh, and he got the title of Systems Administrator in 2011.
A year ago, we hired Jon Feldstein as our Systems Network Analyst. We bought a new server and groomed out all the cabling (and a bunch of stuff that needed calibration). After a year working side by side with Jonathan Longcore, Jon is ready to fly solo. Digital tech has become such a major force in our service to you that we are truly happy with the smooth transitions here at KUNM.
Also retiring at the end of December - Ms. Linda Morris, KUNM's Senior Fiscal Services Technician. I am really feeling Linda's retirement in my heart these days. Linda was working here when I started at KUNM in 1994 - in fact she has performed excellent service for over 26 years here. Linda is like my wing pilot when it comes to accounts payable, payroll, contracts, vendors, invoicing, budgeting, reconciliation - you know, all of the glamorous side of public radio.
Linda has been consistent across years of growth at KUNM. When she started there were 8.5 employees. Now, there are 20. Our budget back then was about $850,000. Now, it's more like $2,400,000. Back then, we had one transmitter and three small repeaters. Now, we have five transmitters and four small repeaters. All of this growth, and Linda has managed the expense and payroll expansion of our organization without needing anyone else to help. That's is a true definition of awesome.
I've enjoyed working with Linda as UNM moved away from paper processing to the online world of large institutional enterprise software suites. "I love it," she would say with the grimace we shared when trying to make an online journal entry or get an invoice paid. I am happy for Linda as she enters the real world again, this time as a retiree. Her service to KUNM, to you and to me, has been invaluable. I'll have word on Linda's replacement in next month's column.
You might also know that KUNM Development Director Mary Oishi is retiring soon-- around the end of January 2019. I'll have more news about Mary in this space next month. 2019? Bring it on!
By Mary Oishi, Development Director


When you've ever loved, that love is always a part of you—maybe a tiny part, maybe one you don't notice constantly, but it's there for the rest of your life. That's what I'm told. Based on what I've experienced and witnessed, I believe it's true.
My tenure at KUNM has truly been a labor of love. I have been honored to be the one to corral support for such a unique and vital bastion of citizenship, expression, and community in New Mexico.
Thanks to KUNM, I have had the pleasure of meeting so many wonderful people and making some really great friends over the years. Even though I will be saying goodbye as KUNM's Development Director at the end of January, I will carry my great friends and great memories with me.
Whenever we move on—whether leaving a year behind us, or a relationship, or a job—even if it is the right time and the right decision, there are always mixed feelings. There is sadness for what will never be again, for all the familiar things we'll miss. And there is hope for the world of possibilities waiting.
I will miss writing to you—in this column and in the letters I send to your mailbox. I will miss your letters and notes too. Sometimes they were just the boost I needed to get me through a challenging day. I trust you will give the same love and support to my successor.
Surely KUNM and our beautiful listeners and members will stay in my heart. And, as a volunteer, I will get back to doing The Blues Show as soon as possible.
Meanwhile, I am counting on you to help me to hand off the reins with KUNM in good standing financially. Please return your mailer or give an extra year-end gift on-line. If you do that, we got this. If you've already done so, you have my sincere gratitude.
Here's to a safe and happy holiday season for all of us! Let's close 2018 with an abundance of love that we get to keep.
Public Health Reporting Update
By Rashad Mahmood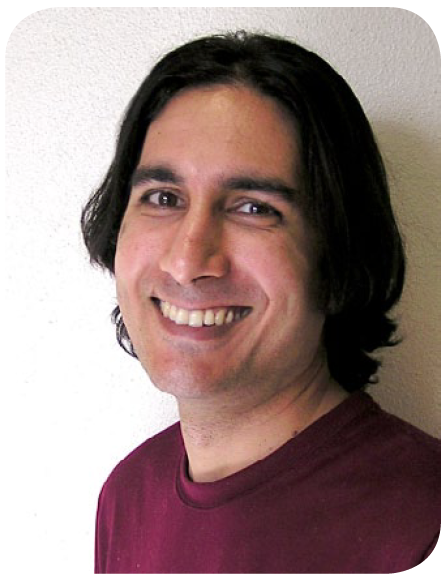 Thanks to everyone that tuned in to our election coverage. We're excited to report on how policies that affect public health and poverty will or won't change under the new governor. To kick things off, Hannah Colton talked to behavioral health providers around the state. The system that cares for people with things like mental illness, addiction, and developmental disabilities is still recovering from a shakeup a few years ago, and our new governor will have to continue picking up the pieces.
On election night, May Ortega, Bryce Dix and Hannah Colton reported on one of voters' biggest concerns, the increased divisiveness in politics. Both Republicans and Democrats on election night expressed their concerns.
Post-election, Hannah Colton's story on Rio Rancho approving a plan to arm school guards got lots of attention on social media. The Rio Rancho school board voted 4-1 to put guns in the hands of school security guards. The measure is aimed at keeping students safe in the wake of school shootings here and across the nation.
Albuquerque opened its emergency shelter early due to the cold temperatures. May Ortega reported on how those that need it can access it using public transportation from Coronado park.
Next month look for more stellar reporting from the Public Health New Mexico team. KUNM's Public Health New Mexico is funded by the W.K. Kellogg foundation, the McCune Charitable Foundation, the Con Alma Health Foundation and KUNM listeners.
Saturday, December 1
6:00 am
New Dimensions "Reclaiming Our Time and Moving Away from Busy Behavior" with Yvonne Tally
Moving away from busy behavior takes more than trying to just make a quick change. Tally explains why quick fixes aren't sustainable. In order to truly reclaim our days from the hectic pace of busyness we need to find the value behind what we want to change. She shares some concrete processes to help us reclaim our overscheduled lives.
Sunday, December 2
11:00 am
Holiday Films on Corn, Coal, Lights, and Flights

It's a holiday movie special as Climate One talks to the directors/producers of four recent documentaries that bring human drama to the climate story: Hillbilly, which explores the myths and realities of life in the Appalachian coalfields; My Country No More, the story of one rural community divided by the North Dakota oil boom; Saving the Dark, which focuses on the battle of dark-sky enthusiasts to fight light pollution; and Point of No Return, in which two pilots risk their lives flying around the world in a solar-powered plane that is as delicate as a t-shirt.

Sunday, December 2

6:00 pm
Radio Theatre
Happy ChallaDAY
Inspired by the rather odd fact that the most famous Christmas song ever written, "White Christmas," was composed by Irving Berlin, a Jew, Charles Moster has composed this light-hearted spoof parodying the old Bing Crosby/Danny Kaye movie "White Christmas." General Waverlystein, retires from the Israeli army and opens a B&B on the Red Sea. Two of his old army entertainment corps buddies, now big stars known as the Sinai Schlamazels, join forces with the Schwartz Sisters to save his business by putting on a big holiday show.
Friday, December 7
8:00 am
New Mexico People Places & Ideas

Moving away from busy behavior takes more than trying to just make a quick change. Tally explains why quick fixes aren't sustainable. In order to truly reclaim our days from the hectic pace of busyness we need to find the value behind what we want to change. She shares some concrete processes to help us reclaim our overscheduled lives.
Saturday, December 8

6:00 am
New Dimensions
"Wisdom For A Global Tribe 
with Alan Briskin (repeat)"

What are the practices that allow for wisdom to arise? Briskin believes wisdom can emerge when individuals come together for a common purpose, even – or especially – when those individuals bring divergent viewpoints to the table. His powerful message offers a blueprint for how we can create working relationships that optimize our ability to act wisely and effectively.
Sunday, December 9
11:00 am
Tough Love for the Holidays
Guest host Robert Sean Leonard presents three holiday stories with a twist. James Naughton performs "The Fir Tree," by Hans Christian Andersen; Naughton and Jayne Atkinson perform "Interview with God," by Amy Krouse Rosenthal; and Tate Donovan performs Kurt Vonnegut's "A Present for Big Saint Nick."
Sunday, December 9
6:00 pm
Radio Theatre
"Tape" by Stephen Belber
In Stephen Belber's Tape, two old friends struggle over the moral implications of a past indiscretion. It stars William Mapother, Josh Stamberg, and Alison West. A production of LA Theatre Works.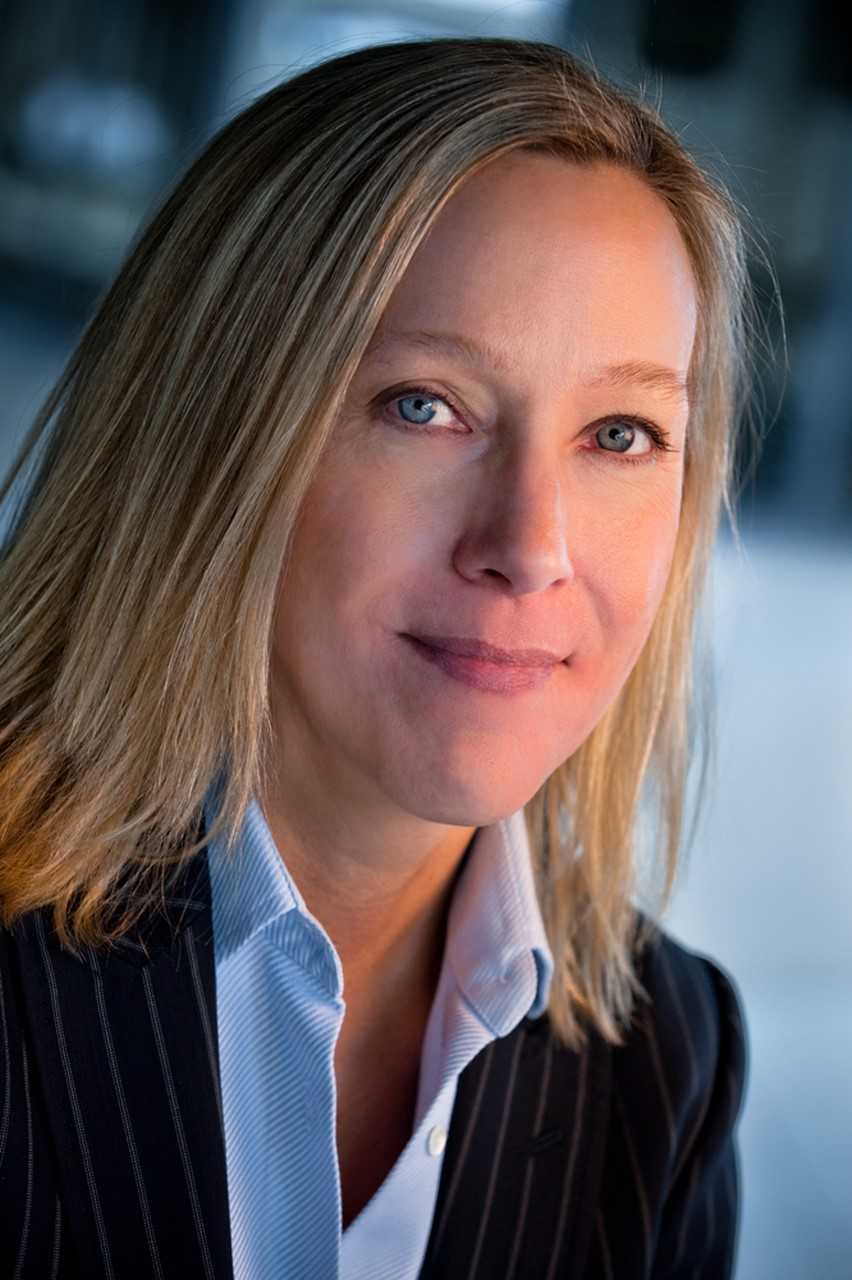 Friday, December 14
8:00 am
The Well Woman Show
On the show this month, Giovanna Rossi interviews Pat Vincent-Collawn, Chairman, President and CEO of PNM Resources, the parent company for utilities PNM in New Mexico and TNMP in Texas. Vincent-Collawn joined PNM Resources in 2007 as Utilities President. In 2008, she was named President and Chief Operating Officer, and in March 2010 became President and CEO of PNM Resources. The Board elected her Chairman in January 2012.

Saturday, December 15

6:00 am
New Dimensions
"Precognition Is Real" 
with Julia Mossbridge, Ph.D.

Cognitive neuroscientist Julia Mossbridge, Ph.D. has been researching and documenting evidence that precognition is possible. She has also set up an extensive website that provides practical tools and techniques you can use to develop your own powers of precognition.
Sunday, December 16

11:00 am
Shaken & Stirred

Guest host Jane Curtin presents three tales in which drinking plays a part. "What We Talk About When We Talk About Doughnuts," by Michael Gerber and Jonathan Schwarz, performed by Joey Slotnick; "The Office Party," by Corey Ford, performed by Jordan Klepper; and "The Sorrows of Gin," by John Cheever, performed by Kathleen Chalfant.
Sunday, December 16
6:00 pm
Radio Theatre: La Vida Latina: Interview with a Mexican
A radio adaptation of a play by Anthony J. Garcia based upon conversations with Gustavo Arellano best known for "Ask A Mexican," his newspaper column in the Orange County (CA) Weekly that ran until 2017 and became a world-wide phenomenon.

Saturday, December 22
6:00 am
New Dimensions
"Creating Effective Flow And Collaboration in Your Life" 
with Cathy and Gary Hawk
In this dialogue we explore the perils and pitfalls of partnering as well as how to improve our skills to help our partnerships thrive. Cathy and Gary Hawk propose that we are the directors of our own play and as directors we can choose where to point our attention and focus in order to be effective and get the results we are looking for in our life.
Sunday, December 23
11:00 am
Funny Favorites from Andy Borowitz
Guest host Andy Borowitz presents four comic gems: "Tough as Bob War and Other Stuff," by Molly Ivins, performed by Judith Ivey; "The Pony Problem," by Sloane Crosley, performed by Kirsten Vangsness; "The Waltz," by Dorothy Parker, performed by Parker Posey; and "Lamentations of the Father," by Ian Frazier, performed by Isaiah Sheffer.
Sunday, December 23
6:00 pm
Radio Theatre: Christmas Eve at the Mermaid Tavern and Antonio and the Ceiling Fan-A New Mexico Christmas Cuento
Christmas Eve at the Mermaid Tavern is a delightful sketch written in the 1930s by David Dodge and Loyal McLaren. It portrays William Shakespeare, Richard Burbage, Beaumont and Fletcher, and Ben Jonson on Christmas Eve 1597. While the tavern keeper's wife Jenny fills their tankards with ale, they come up with a scheme to get some money so they can start the New Year off with a clean slate. They'll write a holiday ballad and serenade the Queen on Christmas Eve. Antonio and the Ceiling Fan is a bilingual northern New Mexico holiday cuento told in an Old Time Radio style. It follows the transformation of 16 year old Antonio as he comes to understand the importance of a mother's role in everyone's life. Following in the magical realism traditions of Gabriel Garcia Marquez and Jorge Luis Borges, Antonio talks with his tradition-bound Ceiling Fan and receives guidance from a birthing cow and his wild-eyed uncle, Tio Desiderio.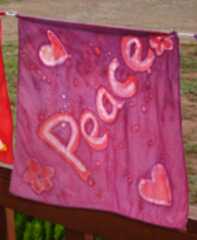 Friday, December 28

8:00 am
Peace Talks Radio: the series on peacemaking and nonviolent conflict resolution.
December's Peace Talks Radio is the annual compendium of highlights from the past season. This year's programs included a couple of deep dives into empathy. One show explored promoting more empathy in the medical profession. It was a good year for tapping into efforts to use music to make peace. One episode was about hip-hop's unsung reputation as a peace platform. Another program told how singer-songwriter Mary Gauthier helped veterans heal their war wounds by writing songs with them. We also addressed ways to steer kids away from sexual misconduct, looked at the science of healing trauma, and offered up ideas for encouraging more humane policing. You'll hear excerpts from these shows on this special, but if you missed any of the original full episodes, they're all online at peacetalksradio.com. This is a one-hour edition of Peace Talks radio and pre-empts This Way Out, this week only.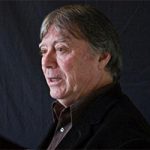 Saturday, December 29
6:00 am
New Dimensions
"A Crisis Of Truth And Meaning, Recovering Soul In Times Of Change" 
with Michael Meade
This deep dialogue is rich with metaphors, bringing a sharp focus to imaginative healing possibilities for these threshold times. Meade regales us with many myths that illustrate how we can heal the multiple cracks in the world by finding our own gifts, our own ways to work meaningfully in the world, and how we can pour our gold into the cracks of the world.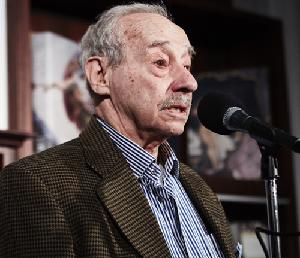 Sunday, December 30

11:00 am
The Moth Holiday Special 2016: Unexpected Gifts of December
A special Holiday Hour from The Moth. The unexpected gifts of December: holiday customs, brand new traditions, flying cows, fruit, luminaries and a magical forest. Hosted by The Moth's Executive Producer, Sarah Austin Jenness. The Moth Radio Hour is produced by The Moth and Jay Allison of Atlantic Public Media.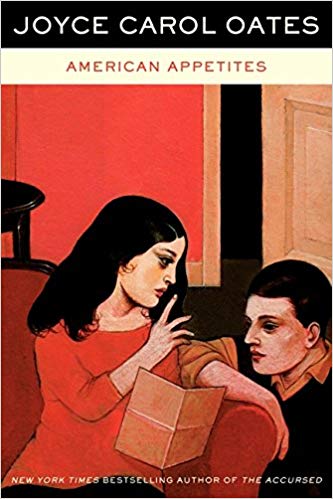 Sunday, December 30

6:00 pm
Radio Theatre: American Appetites by Joyce Carol Oates
In American Appetites an upscale family is rocked by tragedy over an affair that may or may not have happened. American Appetites stars Keith Carradine and Anna Gunn. From LA Theatre Works.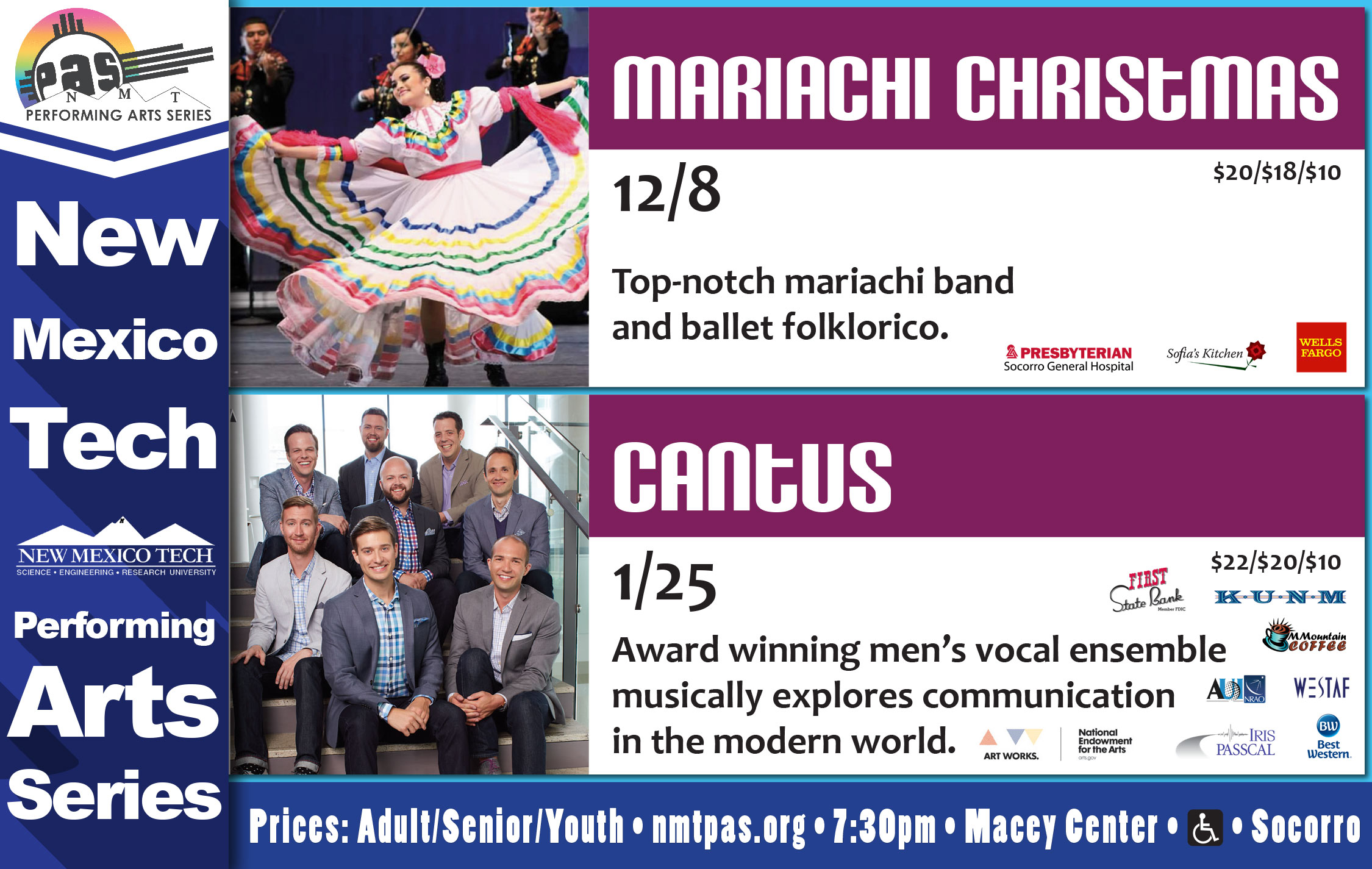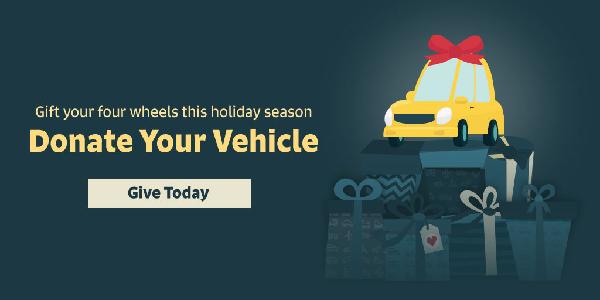 Or, call 888-KUNM-CAR
888-586-6227
General Meeting of the
KUNM Community
---
Tuesday, December 5th, at 6:30 pm
For volunteers, staff, members,
listeners and the general public in Oñate Hall, Room 133 on the UNM Campus

Radio Board Meeting
---
Next meeting will be ,Tuesday, January 8, 2019, at 6:00 p.m Onate Hall 133

Licensee's Meeting
---
KUNM is licensed by the FCC to the Regents of the University of New Mexico. The Regents' meetings are open to the public.
For a schedule of Regents' meetings, please click
here
ALBUQUERQUE
Acequia Investment Group

10611 B, 4th St. NW

505-554-3792

acequiainvest.com


The Amish Connection

1009 Juan Tabo Blvd. NE

505-294-2638

amishnm.com


Delta Dental of New Mexico

deltadentalnm.com


Canteen Brewhouse

417 Tramway Blvd NE

505-200-2344

canteenbrewhouse.com


Dr. John Heuertz / Atlas33

4010 Carlisle Blvd. NE

Suite F

505-220-2321
9200 Montgomery Blvd. NE

505-929-8444

edwardjones.com
The Evolution Group

218 Broadway Blvd. SE

505-242-6988

theevolutiongroup.com


Fan Tang

3523 Central Ave. NE

505-266-3566

fan-tang.com


Field & Frame

107 Tulane Dr SE

505-265-5678

fieldandframe.com


Fred & Sandra Creek, Realtors

6565 Americas Pkwy. NE Suite 200

505-299-2580

abqhomes.com


Glass-Rite Window Installation Service

808 Gibson Blvd. SE

1-800-824-1005
glass-rite.com

Heidi's Raspberry Farm

P.O. Box 1329

505-898-1784

heidisraspberryfarm.com


Hospice of New Mexico

2900 Louisiana Blvd NE, Suite 100

505-872-2300

hospiceofnewmexico.com


Jim's Automotive

4401 Lead SE

505-256-1531

jimsautomotive.com


ListenUp

6916 Montgomery Blvd. NE

505-296-6978
listenup.com


Marble Brewery

111 Marble Ave NW

505-243-2739
marblebrewery.com


Maxwell Law

9400 Holly Ave. NE, Bldg 4

505-243-2739

maxwellawpc.com



New Mexico Heart Institute

502 Elm St NE

505-841-1000
nmhi.com


Park It Place

505-842-9113
parkitplaceusa.com


Positive Energy Solar

3600 Pan American Fwy. NE

505-344-0071

positiveenergysolar.com



Positive Energy Solar

3600 Pan American Fwy. NE

505-344-0071

positiveenergysolar.com
Pregenzer, Baysinger, Wideman & Sale PC

2424 Louisiana Blvd. NE # 200

505-872-0505

pbwslaw.com


Reincarnation

1300 2nd Street NW
reincarnationnm.com


Self Serve Sexuality Resource Center

3904 Central Ave. SE

505-265-5815

selfservetoys.com


Sunshine Theater

120 Central Ave SW
sonshinetheaterlive.com


Vein Center of New Mexico

801 Encino Pl NE # C12

505-247-4849

veincenternm.com


Vessel Health

10601 4th St.NW

505-828-3000

vesselnm.com



Weekly Alibi

Albuquerque's news and entertainment weekly, free every Thursday at more than 800 locations

505-346-0660

alibi.com


Whiting Coffee Company

3700 Osuna NE
505-344-9144


Women's Specialist of New Mexico

wsnm.org
EDGEWOOD
The Independent

2005A Rte. 66
505-286-1212

edgewood.news
SANTA FE
Dan Cron Law Firm,P.C.

425 Sandoval St.
505-986-1334
cronlawfirm.com

Green Fire Times

Newspaper dedicated to a diverse and sustainable green economy.

505-471-5177

greenfiretimes.com


Keshi

227 Don Gaspar Ave.

505-989-8728

keshi.com



Local Flavor

117 N Guadalupe St, Suite C

505-988-7560

localflavormagazine.com



Santa Fe Reporter

P.O. Box 2306

505-988-5541
sfreporter.com


Ten Thousand Waves

3451 Hyde Park Rd.

505-982-9304

tenthousandwaves.com
ALBUQUERQUE & SANTA FE
Il Vicino Wood Oven Pizza & Brewery

Albuquerque & Santa Fe
ilvicino.com

Law Firm of Rothstein & Donatelli

Santa Fe, Albuquerque, Taos, Phoenix

505-988-8004

rothsteinlaw.com


Plants of the Southwest

6680 4th St. NW, Albuquerque

3095 Agua Fria St., Santa Fe
plantsofthesouthwest.com

Presbyterian Centennial Care

phs.org
Afropop Worldwide
Fri. 10 p.m. Music with an African influence from around the world.

All That Jazz
M-F noon. Jazz, straight ahead to fusion.

All Things Considered
M-F 5 p.m., Sat. & Sun. 5 p.m. Award-winning news magazine from NPR.

Alternative Radio
Sat. 6 p.m. The view from the other side, from some of the most progressive writers, thinkers and activists of our time.

Art of the Song
Wed. 10 p.m. Art of the Song explores songwriting and the creative process, featuring New Mexico talent and internationally acclaimed performers.

The Blues Show
Wed. 7 p.m. The spectrum of blues music, plus interviews, live performances, and blues news.

Call-In Show
Thur. 8 a.m. Live interviews with community leaders; call in your comments and questions at 277-KUNM.

CCNS Update
Sat. 7 p.m. Concerned Citizens for Nuclear Safety presents the latest local, national and international news about nuclear issues.

The Children's Hour
Sat. 9 a.m. Enriching, educating, enlightening, and entertaining radio for kids of all ages.

Coffee Express
Fri. 1-3 a.m. Live, improvised music, voice, effects and sound collages, combined with on-air phone callers, CDs and records, tape loops, internet audio, etc. It's not jazz, but it is caffeinated.

Corazón Tanguero
1st and 3rd Saturdays, 4:15-4:45 p.m. Music/Culture program on Argentine Tango, featuring works from the Old Guard of the 1920s through the Golden Age of the 30s and 40s and beyond.

Counterspin
Tues. 8:30 a.m. A critique of the week's news coverage by other media, from FAIR.

Democracy Now
M-F 4 p.m. From Pacifica, diverse commentators focus on the issues affecting individuals and society.

Ear to the Ground
Sat. 7 p.m. Alocal music showcase, featuring live performances by local talent.

Espejos de Aztlán
Mon. 7-7:30 p.m. Bilingual arts and public affairs program with interviews.

Folk Routes
Sat. 10 a.m. A weekly sampling of the best in folk, blues to bluegrass and beyond.

Freeform
Music M-F 1:30-4 p.m.; overnights. A diverse showcase of KUNM's music library, uncovering common roots in music from different places and times.

Fresh
Thu. 10 p.m. New Mexico's international electronic and "new" music program featuring guest composers, artists and interviews.

Global Music
Mon. 10 p.m.
Exploration of music from around the world.

Grassroots New Mexico
A weekly social justice radio calendar from the Albuquerque Center for Peace & Justice.

Home of Happy Feet
Tues. 7 p.m. Folk music in the broadest sense of the term. Bluegrass, blues, cajun, zydeco, western swing, rockabilly, Tex-Mex, and more!

House that Jazz Built
Sun. 11 p.m. Uncompromising creative music from the past 30 years.

Iyah Music
Thur. 7 p.m. Reggae and roots; a spectrum of African-influenced music.

KUNM Specials
Sun. 11 a.m. From public affairs to holiday specials, the latest and best in local and national production.

Latino USA
Mon. 8:00 a.m. English-language radio journal of Latino news and culture.
Living on Earth
Wed. 8 a.m. Weekly environmental news and information program, from NPR.

Morning Edition
M-F 5-8:30 a.m. Award-winning morning news magazine from NPR.

Music to Soothe the Savage Beast
Tues. 10 p.m. Progressive and indie rock culled from new releases you're not likely to hear anywhere else. Plus live and recorded local music.

Native America Calling
M-F 11a.m. The nation's first live daily call-in program by, for, and about native people. 1-800-99NATIVE.

National Native News
M-F 11:01 a.m. 5-min. newscast focusing on Native American issues.

New Dimensions
Sat 6 a.m. Dialogues presenting a diversity of views from many traditions and cultures, with practical knowledge and perennial wisdom for a more healthy life of mind, body and spirit.

News at Noon
M-F noon. News update from NPR.

Other Voices, Other Sounds
Sun. 9 p.m. Contemporary music & sound art with an international perspective.

Performance Today
M-F 9 a.m. A two-hour program of classical music performances, recorded live; from NPR.

Psychedelic Radio Head~Shoppe
Sat. 10:30 p.m. Deep tracks from the rock 'n' roll underground. Electric music for the mind and body from the '60's & '70's.



Radio Theatre
Sun. 6 p.m. From traditional to experimental, set in the theater of the mind.

Raíces
Mon. 7 p.m. & Sat. 2 p.m. Latin American Freeform music, all genres of Hispanic music.

Route 66
Sat. 8 p.m. "Oldies," commentary, dedications & requests, and special guests.

Salsa Sabrosa
Fri. 7 p.m. Afro-Caribbean-influenced music.

Singing Wire
Sun. noon. Native American music, traditional to today's sounds of folk, C&W, rock.

Spoken Word
Sun. 8 p.m. You know the power of words; now hear the power of poetry. Y mas!

StarDate
M-F 7 p.m., Sat. & Sun. 6 p.m. Two-minute travelguide to the universe. What to look for in the night sky, tales of ancient skylore.

Street Beat
Fri. 11 p.m. New Mexico's source for live turntablism, mixing and scratching a variety of rare funk, rock, jazz, and soul breaks, from the old to the new.
Sub Sequence/Soul Delux
Sat. 1 a.m. The thinking perosn's Club music.

This American Life
Sun. 4 p.m. A quirky look at modern life through fact, fiction and found tape.

This Way Out
Fri. 8:30 a.m. International lesbian and gay news magazine.

Tombstone Rock
Wed. 11 p.m. Ear-shredding metal music other stations are afraid to play.

Train to Glory
Sun. 6 a.m. Sunday morning Black gospel music featuring traditional, contemporary, and local church choirs.

Voces Feministas
First Sat. every month, noon. Features the voices of third world women, and women of color.

Weekend Edition
Sat. 7 a.m., Sun. 9 a.m. Weekend news magazine from NPR.

Women's Focus
Sat. noon. Women's magazine on politics, art, culture, news, and information.

Youth Radio/Generation Justice
Sun 7 p.m. The voices of NM teens via news, commentary, interviews and music.