In this month's ZOUNDS! ...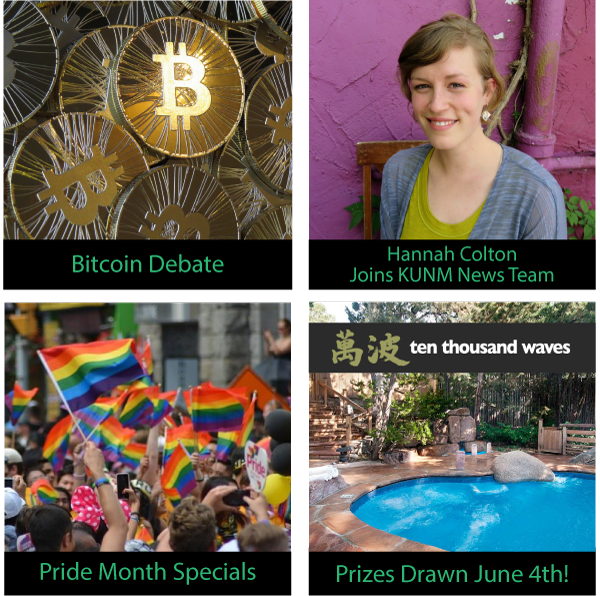 By Richard S. Towne, KUNM General Manager
You might have participated in our recent Tech Survey 2018 – the online survey that checks in with your use of radio and television, while tracking growth in use of online and mobile sources for media content. The annual survey, produced by Jacobs Media, allows us to track changes from year to year. The survey is offered to public and commercial stations around the country. At the end of the day, we will get to see what our listeners say, along with the national results.
KUNM has had about 300 respondents so far. That is a good number for us and we look forward to sharing our results with you next month. The survey has probably closed by the time you are seeing this but it might be open. You can always check our homepage to see if the Tech Survey is still live.
Jacobs Media has started to release top level findings for commercial media. I am not familiar enough with the historical data to tell you if there is a correlation between commercial and public radio survey results. So, here is what Jacobs says are top findings for commercial media:
"More than nine in ten respondents spend at least one hour a day with radio and/or television/video.
"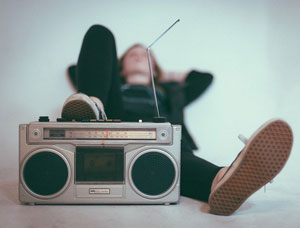 Regular radios" (AM/FM) that people use in homes are disappearing. Only about two-thirds of Millennials have a working radio they use where they live.
Smart speakers are growing rapidly. More than one-fifth own a device like an Amazon Echo or Google Home – nearly double the Tech Survey 2017's totals.
Mobile devices are in more hands than ever. Nine in ten respondents have a smartphone; seven in ten have a tablet – both up from last year's survey.
More than half now use Netflix on a weekly basis or more often, punctuating a rise in other streaming brands, including YouTube, Hulu, and Amazon Prime Video.
Nearly one-fourth of all respondents listen to a podcast at least weekly, an increase from Tech Survey 2017."
I'll get you the Public Radio results next month. Please stay tuned. Thanks for helping us serve the community.
By Mary Oishi, Development Director


Everyone knows KUNM has a great local news team. It's no surprise they're winning a new award just about every other month. Journalism is an honorable profession and a crucial one, and we have some really stellar journalists here. Many radio stations carry national news. We do too, of course. However, it's much less common for radio to invest in local news. At KUNM, we think it's important—and have made a deep commitment to it.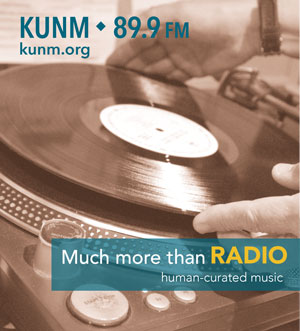 Something else that's increasingly uncommon—even in public radio—is to have community volunteers come in and host shows. Music on most stations is beamed in by satellite, pre-recorded for airing on many stations nationwide. Some of them are worthwhile, of course. But there's something really amazing about a local musician like Patti Littlefield or Karl Stalnaker or Ijah or Ron Hale or Claude Stephenson selecting music in the genres they know and love. Then there's the historians and musicologists who are such a wealth of knowledge, they educate us in depth with what they choose and the words they weave between sets, long time hosts like Mark Weber and Putnay and the Rock N' Roll Doctor.
Every single local music host puts their heart and soul into their show, from the Freeformers to the weekend hosts like Rachel Maurer and Adam Aguirre and Cecilia Webb and the Singing Wire crew, from long-timers to brand new hosts. They carefully curate each set, constructing an audio collage that keeps you listening—and coming back for more.
When I host a show, I try to make it a 3-hour story. Recently the stories were about Earth Day and Mother's Day and a Singalong of blues musicians covering popular songs. I figure if I am captivated by the story, maybe it will hold your interest too. This month I will tell the story of the Rainbow Blues. I don't have to talk much: the songs tell the story so well.
I appreciate the opportunity to do this kind of audio artistry. I identify with Randy Kolesky when he says, "Feeling fortunate to be bringing you the jazz." Yeah. We're grateful that KUNM gives us this opportunity. And we're so glad you support the artistry of the KUNM DJs—with your ears and with your gifts. On behalf of all of us, thank you.
Public Health Reporting Update
By Rashad Mahmood

---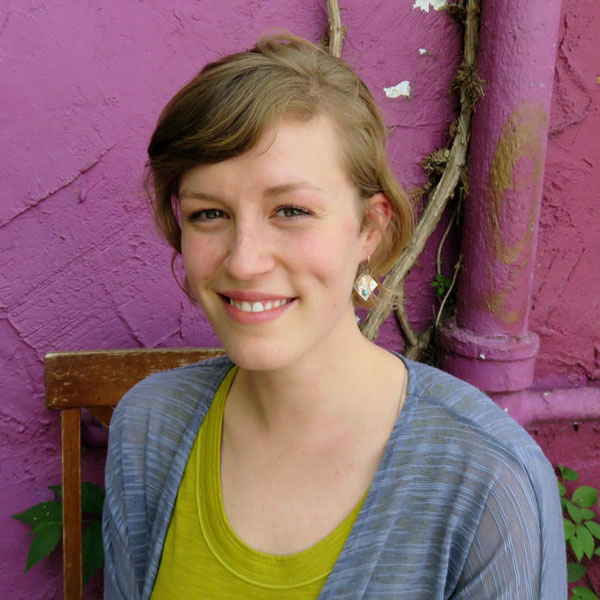 We are excited to announce that Hannah Colton has been chosen as our newest Public Health New Mexico reporter! You've heard her do a powerful job hosting Let's Talk New Mexico shows looking at gun violence, the #MeToo movement, and maternal health. She's also been a regular fill-in host for Morning Edition and All Things Considered. Hannah brings a strong background in public policy and wide-ranging experience in radio news and documentary reporting to our public health project.
Hannah got her start in public radio at KDLG in Dillingham, AK, where she boarded commercial fishing boats and bush planes in pursuit of stories around Bristol Bay. In Alaska, Hannah reported on statewide education issues from a rural perspective, and won recognition for her science reporting, arts reporting and photography in the 2016 Alaska Press Club Awards. At KSFR here in New Mexico, Hannah reported on a variety of topics, including a critically acclaimed series of stories on sexual abuse and the Catholic Church.
We are delighted to have her join us.
---
May was one of the busiest news months ever for Public Health New Mexico. Marisa Demarco broke a story about how federal funding to fight the opioid epidemic is focused on counties that are mostly white. For decades, Rio Arriba County has had one of the highest drug overdose death rates in the United States. But Rio Arriba, which is 71 percent Hispanic and 20 percent Native American, wasn't on a list of 220 vulnerable white counties that would be the focus of this new grant money under the Rural Communities Opioid Response initiative. After our reporting, three members of New Mexico's congressional delegation—Sens. Martin Heinrich and Tom Udall, and Rep. Ben Ray Luján—signed a letter urging the feds to include Rio Arriba among the targeted counties. Stay tuned to KUNM for more reporting on this story.
May Ortega reported on a number of important issues. National data shows that New Mexico ranks near the bottom for the quality of care at nursing homes. May interviewed the Albuquerque Journal's Marie Baca about her work covering these problems. Check out their conversation to learn more, and hear what impact the Trump administration's loosening of regulations may have.
May also reported on local reactions to the Trump Administration ending federal funding for family planning clinics that provide abortions or refer patients to other abortion providers. Lili Gomez of The West Fund says that when clinics have less money, that could make it harder for them to offer services like cancer screenings and birth control.
On Let's Talk New Mexico, Marisa hosted a show on the Farm Bill, which funds SNAP and provides other funding to New Mexico. There are several proposed changes which could affect us, including new work requirements and potential cuts. We also received statements from our entire congressional delegation with their thoughts on the bill.
Next month look for more stellar reporting from the Public Health New Mexico team. We're excited have Hannah Colton join the team. KUNM's Public Health New Mexico is funded by the W.K. Kellogg foundation, the McCune Charitable Foundation, the Con Alma Health Foundation and KUNM listeners.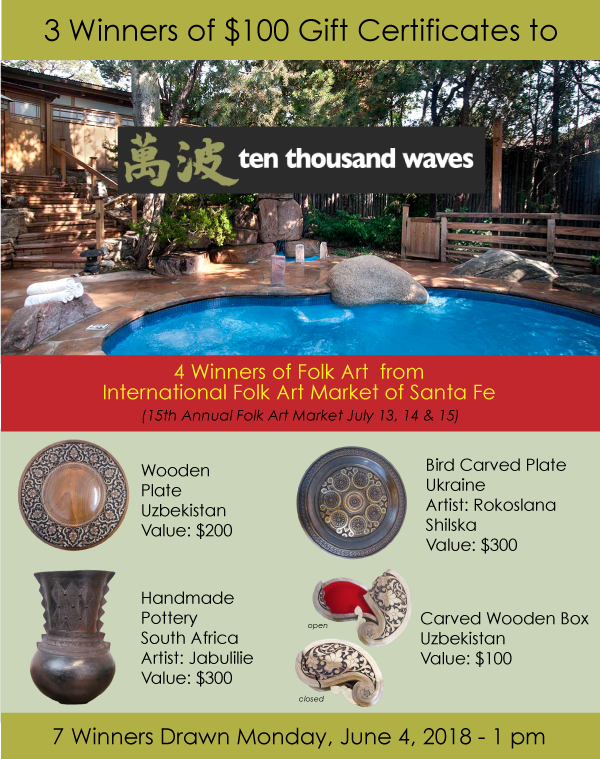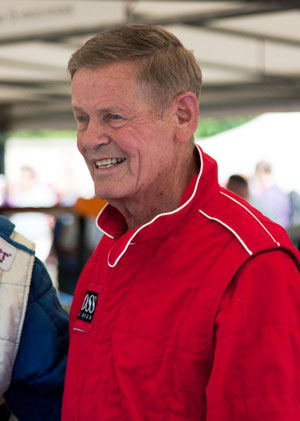 Friday, June 1
8:00 am
New Mexico People Places and Ideas
In this encore presentation, our guest is Bobby Unser, three-time winner of the Indianapolis 500 and the older brother of four-time Indy winner, Al Unser, Sr., who founded the Unser Racing Museum in Albuquerque. Find out what it's like to first take the track at Indianapolis at speeds over 200 mph, while the owner of a million-dollar car nervously watches a rookie driver immediately go for top speeds. Bobby Unser tells the story of his initial attempts to qualify for the 500. He also tells us what it is about the Unser family—individually or collectively—that makes it the most successful family in racing, if not in all of sports. (Besides Bobby and Al, Al, Jr. has won Indy twice and two other Unsers have competed seven times in the 500.) Finally, we cover the closest and most controversial 500 in history that came down to a duel between Bobby and fellow racing legend Mario Andretti, which, instead of three hours, took four months to decide. Produced with the assistance of John Burgund.
Saturday, June 2
6:00 am
New Dimensions: "The Immense Intelligence Of Cosmic Consciousness" with Ricardo Horacio Stocker, Ph.D.
An awakening is taking place planet-wide and it is a channeling of healing, peace, and higher consciousness. Stocker suggests that we are not alone in this evolution of awareness. Each one of us is divinely designed toward love. He calls this "holy electricity" and shares ways to activate this potential.
Stocker is the author of Our Compassionate Kosmos: Awakening to the Presence of Celestial Love
Sunday, June 3
11:00 am
Richard Nixon stages a political comeback. Segregationist Gov. George Wallace mounts an independent presidential bid. And a conflicted Hubert Humphrey breaks from LBJ and gives a televised speech opposing the bombing in North Vietnam. Days before the election, President Johnson stops the bombing in an effort to boost peace talks. Nixon holds on to narrowly win the election.
Sunday, June 3
6:00 pm
Radio Theatre: Pack of Lies by Hugh Witemore (Hour One)

Actual events during the Cold War inspired Hugh Whitemore's thriller set in a suburb of London during the autumn and winter of 1960-1961. Loyalty, duty and friendship collide when the Jacksons slowly discover that the Krogers, their neighbors and cherished friends, are not what they appear. A gripping play that may leave you wondering exactly what it is those nice people next door are really up to. Starring Rosland Ayres, Martin Jarvis, Julian Sands, Roxanne Hart, and Megan Austin Oberle. Written by Hugh Whitmore. From LA Theatre Works

Friday, June 8
8 am
Well Woman Radio
Nyika Allen, Director of Aviation for the City of Albuquerque, is the first millennial to lead a city department and is the first woman to serve as Director of the Department of Aviation. Host Giovanna Rossi talks with Nyika Allen about being a millennial woman in an executive position, her leadership and management style, and some of the challenges she's facing with the new job.
Saturday, June 9
6:00 am
New Dimensions: "Adulthood II: A Whole New Stage In The Life Cycle" with Mary Catherine Bateson, Ph.D.
People are living longer but this new longevity is not equivalent to an extension of old age or years added on at the end of life. Bateson describes a whole new stage of aging: Adulthood II. It is a time endowed with wisdom, health, and energy. It is a time to become the needed visionaries society is calling for.
Mary Catherine Bateson is the author of Composing a Further Life: The Age of Active Wisdom.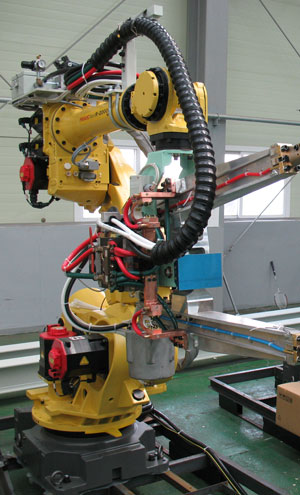 Sunday, June 10
11:00 am
Intelligence Squared U.S.: Debate: Will Automation Crash Democracy?
Around the world, technology is disrupting the workforce, with automation poised to displace humans in the fields of medicine, agriculture, and beyond. Will the rise of robots fuel a new wave of "us versus them" populism capable of undermining democracy?

For some, the answer is yes. They argue that as people lose jobs to robots, the gap between the rich and poor widens, distrust in government and democratic institutions grows, and populist ideas become more attractive to those who feel left behind. The importance of work trumps the importance of democracy, leaving a clear path for authoritarians to rise under nationalist messages that pit groups of people against one another. But others paint a different picture: They argue that humans have adapted to – and benefited from – new innovations for centuries. From the advent of water and steam power to computers, work has changed, but never disappeared. And as automation drives higher productivity growth, humans can reach their full potential and pursue societal innovation, allowing more citizens to feel fulfilled and strengthening democracy on the whole.

Sunday, June 10
6:00 pm
Radio Theatre: Pack of Lies by Hugh Witemore (Hour Two)
Actual events during the Cold War inspired Hugh Whitemore's thriller set in a suburb of London during the autumn and winter of 1960-1961. Loyalty, duty and friendship collide when the Jacksons slowly discover that the Krogers, their neighbors and cherished friends, are not what they appear. A gripping play that may leave you wondering exactly what it is those nice people next door are really up to. Starring Rosland Ayres, Martin Jarvis, Julian Sands, Roxanne Hart, and Megan Austin Oberle. Written by Hugh Whitmore. From LA Theatre Works
Saturday, June 16
6:00 am
New Dimensions: "Living With Less Fear" with Dean Sluyter

As we deal with the many successes and challenges of life, Sluyter guides us in understanding the benefits of natural meditation and shares that tuning into our inner luminous silence is actually what we are at our deepest core level. He says that love is a lack of otherness and reminds us that fear and love cannot occupy the same place at the same time.
Dean Sluyter is the author of Fear Less: Living Beyond Fear, Anxiety, Anger, and Addiction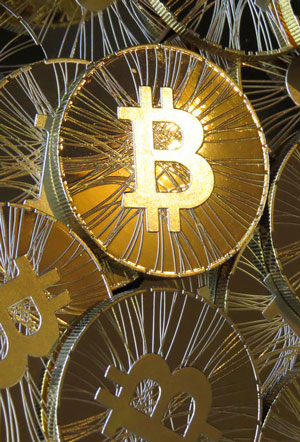 Sunday, June 17
11:00 am
Intelligence Squared U.S.: Debate: Is Bitcoin More Than A Bubble?

s Bitcoin here to stay, or is it a bubble waiting to pop? Less than a decade old, Bitcoin is worth billions. The cryptocurrency promises to revolutionize global finance by placing control of currency in the hands of users, not nations, and make financial exchanges more transparent, efficient, and democratic. And it seems to be taking hold: Earlier this year both the Cboe and CME debuted Bitcoin futures. But is Bitcoin really a safe bet? Proponents say the hype around the cryptocurrency is warranted, and previous critics – including executives at JPMorgan and Goldman Sachs – are increasingly jumping on the Bitcoin (block)train. On the other hand, skeptics suggest this highly volatile digital currency offers a platform for illicit activity, including money laundering and trafficking of humans and drugs, free from government oversight and regulation. And, they argue, Bitcoin has no intrinsic value – the price is based on market enthusiasm rather than actual utility.

Sunday, June 17
6:00 pm
Radio Theatre: Out Loud: Three Short Plays
There You Are, the first of three short plays portraying the gay experience, is about two widows who meet again by chance at an outdoor concert and consider the relationship they didn't dare to pursue in their youth. It stars Oscar winner, Olympia Dukakis. In Small Things, a young door-to-door evangelist, on the last day of his one-year service, is invited in for the first time in a year of door knocking. He finds a man inside who is considering suicide. As the 18-year old and the older man exchange their stories, we experience the curative power of a story. In If We're Using a Surrogate, How Come I'm the One with Morning Sickness, a gay parent (Oscar winner James Lecesne) comically rants about having a child. Interviews are with playwrights Leslie Ayvazian, Cary Pepper and actor James Lecesne. From Playing on Air.
Wednesday, June 20
7 pm
Rainbow Blues

Gaye Adegbalola is well known as one of the rowdy and dynamic trio, Saffire - the Uppity Blues Women. She performs at Pride Festivals and is proudly out of the closet. Mary Oishi interviews Adegbalola about her plans to reconstitute the group this year as Saffire Revisited, with Kelley Hunt replacing the late Ann Rabson. The Rainbow Blues Show also pans nearly a century of LGBT blues, from Ma Rainey and Bessie Smith to the present.
Friday, June 29
8:00 am
PEACE TALKS RADIO, the series on peacemaking and nonviolent conflict resolution
"Hip hop is the anti-violence movement of American history," says Brother Ali, a Minneapolis-based rapper and community organizer. Peace Talks looks at the history of hip hop as peacemaking, from efforts in the 1970's by the Universal Zulu Nation to use the art to settle disputes in the Bronx, to rapper
KRS-One's "Stop The Violence" movement in the late 80's, to Pulitzer Prize winner Kendrick Lamar and socially conscious hip hop artists of today. We'll explore the activism of hip hop and its power as a force for positivity in youth culture. Ali also addresses racial violence in his latest album "All The Beauty In This Whole Life." He argues that white people must honestly reckon with the history of what "whiteness" means in order to heal our society. Hosted by Hannah Colton.

Saturday, June 23
6:00 am
New Dimensions: "A Missionary's Daughter In Haiti" with Apricot Irving

When Irving's father signed on as an agricultural missionary in Haiti, she was transported from a sparsely populated desert in California into the lush terrain of the densely populated island of Haiti. She describes with great insight the challenge of building a deep democracy in a culture in crisis.
Apricot Irving is the author of The Gospel of Trees: A Memoir

Sunday, June 24
11:00 am
True Kids 1
"Broadcasting Youth" presents a youth-hosted radio round table discussion about school gun violence and reform. The show features eight high school students from six northern New Mexico schools, including two survivors of the Aztec NM High School shooting in December 2017. The students share their first-hand accounts of that shooting, their experiences at the March For Our Lives rallies in Washington D.C., Santa Fe and Albuquerque, interview a New Mexico State Legislator, and discuss measures to address gun violence. www.truekids1.org
Sunday, June 24
6:00 pm
Radio Theatre: La Vida Latina: Tales of a Hoarding Minimalist

Albuquerque Latinx actor and playwright Lena Armstrong tells the extraordinary story of her journey through 40 years of hoarded stuff. Ghosts and stories emerge from the clutter. She gains a new perspective on her life so that she can make her way from hoarding to minimizing and finally, healing. Produced by Camino Real Productions, LLC with the support of NM Arts.

Saturday, June 30
6:00 am
New Dimensions: "Writing As A Way To An Awakened Life" with Albert Flynn Desilver

DeSilver describes how writing from the body rather than the head is a visceral experience that connects us with our intuition. He says, "Everybody is a creative person. It's a matter of where you have been putting your attention." This conversation is filled with encouragement that will help you on your road to being a better writer.
Albert Flynn DeSilver is the author of Writing as a Path to Awakening: A Year to Becoming an Excellent Writer and Living an Awakened Life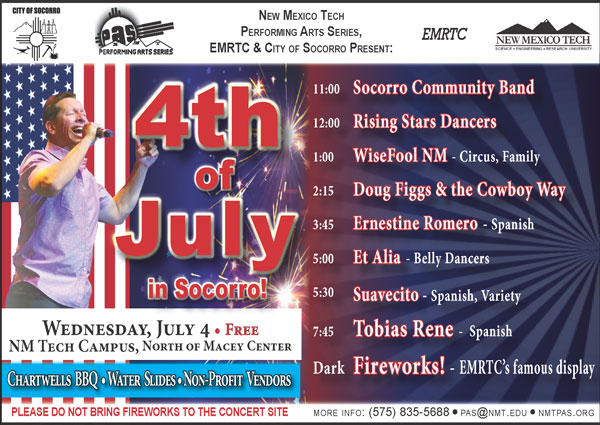 General Meeting of the
KUNM Community
---
Wednesday, June 27th at 6:30 pm
For volunteers, staff, members,
listeners and the general public in Oñate Hall, Room 133 on the UNM Campus

Radio Board Meeting
---
Tuesday, June 5th at 6:00 pm

Licensee's Meeting
---
KUNM is licensed by the FCC to the Regents of the University of New Mexico. The Regents' meetings are open to the public.
For a schedule of Regents' meetings, please click
here
Afropop Worldwide
Fri. 10 p.m. Music with an African influence from around the world.

All That Jazz
M-F noon. Jazz, straight ahead to fusion.

All Things Considered
M-F 5 p.m., Sat. & Sun. 5 p.m. Award-winning news magazine from NPR.

Alternative Radio
Sat. 6 p.m. The view from the other side, from some of the most progressive writers, thinkers and activists of our time.

Art of the Song
Wed. 10 p.m. Art of the Song explores songwriting and the creative process, featuring New Mexico talent and internationally acclaimed performers.

The Blues Show
Wed. 7 p.m. The spectrum of blues music, plus interviews, live performances, and blues news.

Call-In Show
Thur. 8 a.m. Live interviews with community leaders; call in your comments and questions at 277-KUNM.

CCNS Update
Sat. 7 p.m. Concerned Citizens for Nuclear Safety presents the latest local, national and international news about nuclear issues.

The Children's Hour
Sat. 9 a.m. Enriching, educating, enlightening, and entertaining radio for kids of all ages.

Coffee Express
Fri. 1-3 a.m. Live, improvised music, voice, effects and sound collages, combined with on-air phone callers, CDs and records, tape loops, internet audio, etc. It's not jazz, but it is caffeinated.

Corazón Tanguero
1st and 3rd Saturdays, 4:15-4:45 p.m. Music/Culture program on Argentine Tango, featuring works from the Old Guard of the 1920s through the Golden Age of the 30s and 40s and beyond.

Counterspin
Tues. 8:30 a.m. A critique of the week's news coverage by other media, from FAIR.

Democracy Now
M-F 4 p.m. From Pacifica, diverse commentators focus on the issues affecting individuals and society.

Ear to the Ground
Sat. 7 p.m. Alocal music showcase, featuring live performances by local talent.

Espejos de Aztlán
Mon. 7-7:30 p.m. Bilingual arts and public affairs program with interviews.

Folk Routes
Sat. 10 a.m. A weekly sampling of the best in folk, blues to bluegrass and beyond.

Freeform
Music M-F 1:30-4 p.m.; overnights. A diverse showcase of KUNM's music library, uncovering common roots in music from different places and times.

Fresh
Thu. 10 p.m. New Mexico's international electronic and "new" music program featuring guest composers, artists and interviews.

Global Music
Mon. 10 p.m.
Exploration of music from around the world.

Grassroots New Mexico
A weekly social justice radio calendar from the Albuquerque Center for Peace & Justice.

Home of Happy Feet
Tues. 7 p.m. Folk music in the broadest sense of the term. Bluegrass, blues, cajun, zydeco, western swing, rockabilly, Tex-Mex, and more!

House that Jazz Built
Sun. 11 p.m. Uncompromising creative music from the past 30 years.

Iyah Music
Thur. 7 p.m. Reggae and roots; a spectrum of African-influenced music.

KUNM Specials
Sun. 11 a.m. From public affairs to holiday specials, the latest and best in local and national production.

Latino USA
Mon. 8:00 a.m. English-language radio journal of Latino news and culture.
Living on Earth
Wed. 8 a.m. Weekly environmental news and information program, from NPR.

Morning Edition
M-F 5-8:30 a.m. Award-winning morning news magazine from NPR.

Music to Soothe the Savage Beast
Tues. 10 p.m. Progressive and indie rock culled from new releases you're not likely to hear anywhere else. Plus live and recorded local music.

Native America Calling
M-F 11a.m. The nation's first live daily call-in program by, for, and about native people. 1-800-99NATIVE.

National Native News
M-F 11:01 a.m. 5-min. newscast focusing on Native American issues.

New Dimensions
Sat 6 a.m. Dialogues presenting a diversity of views from many traditions and cultures, with practical knowledge and perennial wisdom for a more healthy life of mind, body and spirit.

News at Noon
M-F noon. News update from NPR.

Other Voices, Other Sounds
Sun. 9 p.m. Contemporary music & sound art with an international perspective.

Performance Today
M-F 9 a.m. A two-hour program of classical music performances, recorded live; from NPR.

Psychedelic Radio Head~Shoppe
Sat. 10:30 p.m. Deep tracks from the rock 'n' roll underground. Electric music for the mind and body from the '60's & '70's.



Radio Theatre
Sun. 6 p.m. From traditional to experimental, set in the theater of the mind.

Raíces
Mon. 7 p.m. & Sat. 2 p.m. Latin American Freeform music, all genres of Hispanic music.

Route 66
Sat. 8 p.m. "Oldies," commentary, dedications & requests, and special guests.

Salsa Sabrosa
Fri. 7 p.m. Afro-Caribbean-influenced music.

Singing Wire
Sun. noon. Native American music, traditional to today's sounds of folk, C&W, rock.

Spoken Word
Sun. 8 p.m. You know the power of words; now hear the power of poetry. Y mas!

StarDate
M-F 7 p.m., Sat. & Sun. 6 p.m. Two-minute travelguide to the universe. What to look for in the night sky, tales of ancient skylore.

Street Beat
Fri. 11 p.m. New Mexico's source for live turntablism, mixing and scratching a variety of rare funk, rock, jazz, and soul breaks, from the old to the new.
Sub Sequence/Soul Delux
Sat. 1 a.m. The thinking perosn's Club music.

This American Life
Sun. 4 p.m. A quirky look at modern life through fact, fiction and found tape.

This Way Out
Fri. 8:30 a.m. International lesbian and gay news magazine.

Tombstone Rock
Wed. 11 p.m. Ear-shredding metal music other stations are afraid to play.

Train to Glory
Sun. 6 a.m. Sunday morning Black gospel music featuring traditional, contemporary, and local church choirs.

Voces Feministas
First Sat. every month, noon. Features the voices of third world women, and women of color.

Weekend Edition
Sat. 7 a.m., Sun. 9 a.m. Weekend news magazine from NPR.

Women's Focus
Sat. noon. Women's magazine on politics, art, culture, news, and information.

Youth Radio/Generation Justice
Sun 7 p.m. The voices of NM teens via news, commentary, interviews and music.