In this month's ZOUNDS! ...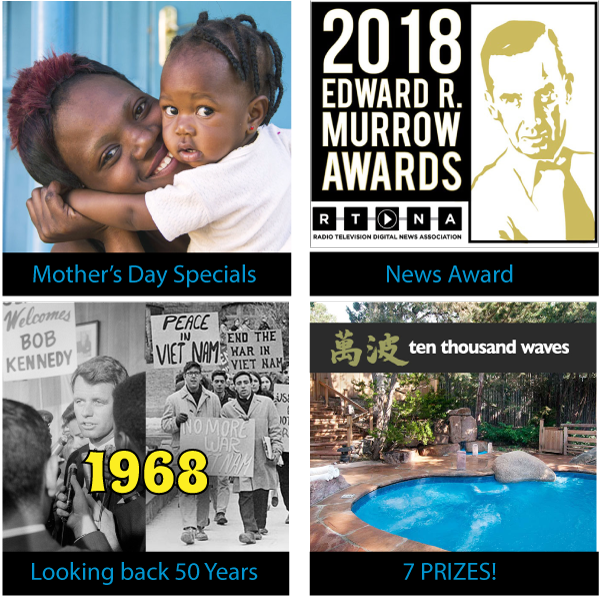 By Richard S. Towne, KUNM General Manager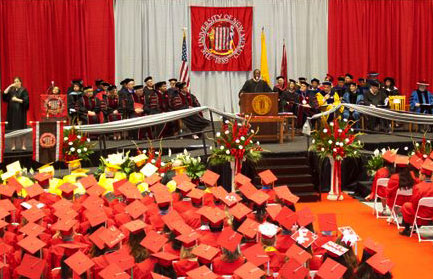 May is graduation time at UNM for many students, ours included. Six of our best paid student interns graduate this month and we are wishing them the very best of success as they move into the new world of work beyond KUNM.
In our News Department, we have three graduates to salute. Victor Onimole, Sarah Trujillo and Melorie Begay are graduating. Melorie will be staying on our staff for at least part of the summer. Felicidades! All three are ready to go to work as professionals in public or commercial news outlets. Each has found their journalistic voice in the time since they came to work for our News Department.
In our Development Department, we have two student graphic artists graduating and moving forward. Genevieve Valerio has been the steady artist's hand behind this monthly e-mailed program guide. We have heard many compliments about how the look and feel of Zounds! has improved over the past couple of years. Genevieve has been a critically important member of the graphics team at KUNM.
Keith Johnston is also graduating in May. Keith made huge contributions to the look and "feel" of our new series of wearable buttons showcasing your favorite programs on KUNM. If you contributed to our on-air campaign in March and selected some buttons as thank you gifts, you will soon be wearing a bit of Keith's great work.
Ben Montoya is also graduating in May. We hired Ben about a year and a half ago to work in our Production Department. There, he makes the short announcements you hear during our programming. Ben has a great voice (or Pipes in radio vernacular). We are moving quickly now to hire Ben as an on-call professional in our Production Department to keep his good work coming to you everyday.
KUNM is fortunate to be on the UNM campus with such easy access to the student talent pool. We love that students want to serve their communities and it brings us joy to mentor young people and to appreciate their growth in becoming journalists, artists and producers. Fantastic job to our staff for training and mentoring these students as they complete their educational degrees.
By Mary Oishi, Development Director


The card stores can't stock all the Mother's Day messages for every situation.
When my two mothers were alive, I never knew which ones to buy. One was for my biological mother, but I lived with her only one year of my life and it seemed like receiving my card may have been a difficult experience for her rather than a happy one. The other was for the woman I called "Mom," but most of the pre-printed messages were not exactly what I wanted to convey to her either.
I want to celebrate my own motherhood, but I feel ambivalent about posting pictures of my daughter and I in our Mother's Day tradition of reading poetry together and having a wonderful lunch afterward. Yes, being her mother is one of the greatest joys of my life. But each Mother's Day I also think of my friends who lost children, or who have no children and lost mothers. They neither get nor give cards, flowers, and lovely lunches. They deserve cards and honoring rituals as well. Some of them nurture children for their family members, in classrooms and domestic violence shelters--any number of ways. How about an Awesome Person Day? (Or maybe we should go back to Julia Ward Howe's original 1870 Mother's Peace Day: established not to celebrate specific mothers, but to celebrate the hoped-for eradication of war).
Human life is a tapestry of so many different stories and situations. The cards can't possibly fit all of them. This month KUNM tells different mothers' stories at 11 am on Mother's Day. But every day of the year you hear a wide variety of stories, told on our news and public affairs programs and through the great variety of music we bring you 7 days a week, from "Gracias a la vida…" to "Motherless children have a hard time…"
I love that about KUNM. Unlike the card shelves with far too limited options, we have something for just about everyone. Your support helps to keep it that way!
Public Health Reporting Update
By Rashad Mahmood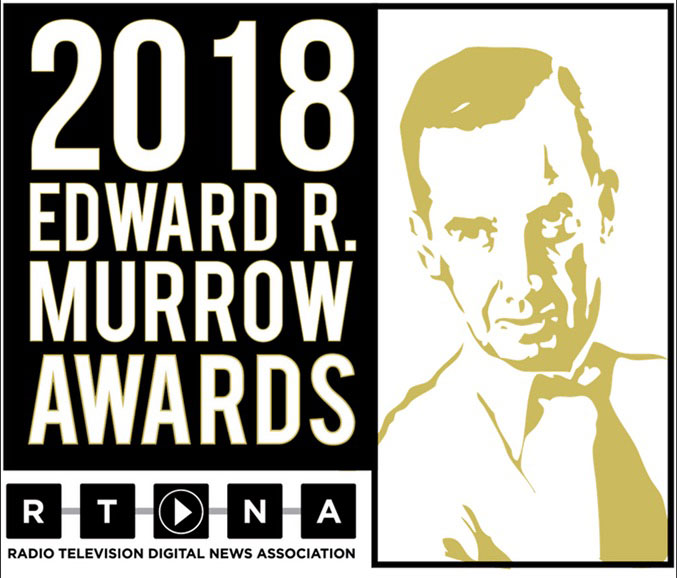 In late April KUNM was awarded a prestigious
Edward R. Murrow Award
for our series
Enduring Addiction
. Public health reporter Ed Williams spent months visiting Española and developing relationships to report this series. Enduring addiction won best news documentary for small market radio in our region, which includes New Mexico, Arizona, Colorado, Utah and Wyoming. Ed Williams left KUNM in January and is now at
Searchlight New Mexico
.
In May,
Marisa hosted an episode of
Let's Talk New Mexico
that focused on the
Farm Bill
being debated in Congress, and how that interacts with our state's ongoing lawsuit around inability to deliver timely SNA
P benefits. After a class action lawsuit, a legal agreement was drawn up in court: the state would fix problems in how it processed applications, and then it would be over. But 30 years later, the Human Services Department and the Income Support Division still struggle to deliver, and the case is ongoing. We
received
statements from all of New Mexico's congressional delegation
prior to the show, addressing where they stand on the Farm Bill.
May Ortega reported on the high rates of infant and maternal mortality for African Americans in New Mexico and across the country. She talked with experts and black mothers about the intersection of race, racism, and maternal health.
In early April, the state buried a report on looking at
gun violence as a public health issue
. May reported that Behavioral Health Services Division Director Wayne Lindstrom's recommendations to treat gun violence as a public health issue and tighten gun laws were not presented to lawmakers in March. His research was slated to be part of a series of presentations from around the state in response to the December shooting at Aztec High School where two students were killed.
Next month look for more stellar reporting from the Public Health New Mexico team.
KUNM's Public Health New Mexico
is funded by the W.K. Kellogg foundation, the McCune Charitable Foundation, the Con Alma Health Foundation and KUNM contibuting listeners.
Friday, May 4
8:00 am
New Mexico People Places and Ideas
Since first igniting in West Virginia earlier this year, teachers have walked off the job in Oklahoma, Kentucky and Arizona, arguing for higher wages. Teachers in New Mexico openly support these walkouts and also receive a very low salary. What is behind this sudden burst of activism and what does it signal for New Mexico? For answers, New Mexico People Places and Ideas host Stephen Spitz sits down with the President of the Albuquerque Teachers Federation and veteran public school teacher, Ellen Bernstein, to discuss the latest in "teachers' wars." Produced with assistance of Marshall Broyles and Lynn Schibeci.
Saturday, May 5
6:00 am
New Dimensions: "A Scientific Approach To Magic" with Dean Radin, PH.D.
Scientist Radin separates magic into three categories: divination, force of will, and theurgy (evoking spirits - God force - through ceremony). Toms and Radin share some fascinating "magical" stories from their own lives. Radin posits that "The secret power of the universe is not made out of matter and energy and physical stuff but is probably made out of consciousness."

Radin is the author of: Real Magic: Ancient Wisdom Modern Science, and a Guide to the Secret Power of the Universe
Sunday, May 6
11:00 am
The Trouble: Doppelganger

Richard Jones was sentenced to 19 years in prison for a crime he didn't commit. Seventeen years in, he discovers he has a look-alike, with the same first name, who may have committed the crime. Richard's conviction hinged on eyewitness testimony from Tamara Scherer, the victim of the crime, who testified that Richard was her attacker. In this hour-long radio program, The Trouble podcast host Shannon Cason talks with Richard and Tamara about how a mistaken identity shaped their lives, and then Richard and Tamara talk to each other for the first time.
Sunday, May 6
6:00 pm
Radio Theatre: Remembering John Mahoney in "Orphans"

British actor John Mahoney died in February at the age of 77. He was perhaps best known for his role as the cantankerous father in the TV series Frasier. LA Theatre Works is honoring Mahoney with a special one-hour presentation of "Orphans" by Lyle Kessler. In it a mysterious stranger (Mahoney) changes the lives of two young men in a rundown corner of Philadelphia. Also starring Kevin Anderson and Terry Kinney, all members of the original Steppenwolf Theatre Company production. Originally directed by Gary Sinise with additional radio direction by Eric Simonson. From LA Theatre Works.

Saturday, May 12
6:00 am
New Dimensions: "Alan Watts: An Original and Unfettered Philosopher" with Joan and Anne Watts
This dialogue with the daughters of Alan Watts takes a deep dive into the colorful and controversial life of this late philosopher and popularizer of Zen Buddhism and other Eastern philosophies. Through his collected letters they show how he was always learning something new, how he was clear that wisdom is not a static thing and his views will always be under revision.
Joan and Anne are co-editors & curators of The Collected Letters of Alan Watts.
Sunday, May 13
11:00 am
Re:sound — The Mothers Show
Deliverance: 
A sound poem made from the audio diaries of five women in their final days of pregnancy.
International Brotherhood of Mothers: 
The story of the founding of Mother's Day and the holiday's social justice origins turned commercial.
Private Black Motherhood and Public White Protest: 
Stacia knows all too well that some adults start treating young black girls as women as early as age 7. In this personal essay--which weaves together Stacia's prose with the perfect measure of interview, music and found sound--we hear about the fears and joys of black motherhood, especially in this Trumpian era of blatant racism.
On Death and Space Clouds: 
After your mom is gone and all that remains is her voice in your head, how do you introduce that person--that primary force in your life--to someone who never knew her, like your children?
Sunday, May 13
6:00 pm
Radio Theatre: "The Nature of Captivity" by Matthew James Olmos
Thankfully, most of us will never know what it means to live in a world like the one depicted in The Nature of Captivity, a brutal colonialist nightmare in which there is little hope of escaping the invaders, much less repelling them. Thing is, we do live in that world. Nellie, Justus, Lulu, and Gooch could stand for any number of individuals or groups who have been threatened with extinction for the crime of being in the way. From Chatterbox Audio Theatre.

Saturday, May 19
6:00 am
New Dimensions: "Exploring The Secrets of Light and Consciousness" with Jacob Liberman, O.D., Ph.D.
Liberman asserts, "Anything that catches your eye is actually looking for you." He speaks about living in a choiceless way and following what attracts your eye. He says, "Life provides a way for us to continually experience meeting things, responding to things, completing things and in the process we gain an authentic security in our ability to meet everything."

Liberman is the author of Luminous Life: How the Science of Light Unlocks the Art of Living
Sunday, May 20th
11:00 am
1968: 50 Years Later
Part 1: Turbulence and Tragedy
Part 1 of a special series from Ken Rudin's Political Junkie -- 1968: 50 Years Later. After a disappointing result in the New Hampshire Primary, President Lyndon B. Johnson drops his bid for re-election. The Gene McCarthy campaign is furious as Bobby Kennedy enters the race. On the Republican side, Richard Nixon launches a political comeback. The nation reels after the tragic assassination of Martin Luther King, Jr. in Memphis. And the assassination of RFK on the night of the California primary sends the Democratic Party into a tailspin.

Sunday, May 20
6:00 pm
Radio Theatre: La Vida Latina: "Boricua Bites" by Valli Marie Rivera

This is a comic piece about Lola, a Puerto Rican radio personality, who shares her memories as a child growing up on the island. It is one of several short pieces written by members of Hembras de Pluma (Women of the Pen), an Albuquerque-based group of Latinx and indigenous women writers and performers.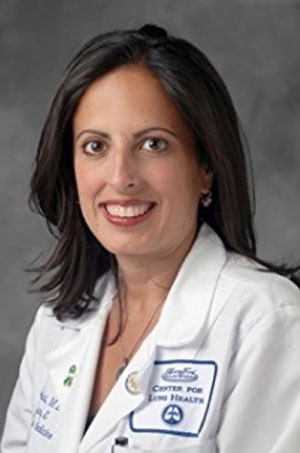 Friday, May 25
8:00 am
PEACE TALKS RADIO, the series on peacemaking and nonviolent conflict resolution
"Empathy in Medicine." Dr. Rana Awdish talks about her book In Shock. In 2008 Dr. Awdish made a very abrupt transition from doctor to patient in her own hospital, Henry Ford Health System in Detroit, after a tumor on her liver ruptured during her pregnancy. Awdish nearly died and she was confronted with the chasm between the practice of medicine and how a patient experiences medical care. She now works in her institution and elsewhere to create systems that foster empathy among doctors and health care workers. Also Dr. Marc Khan, Senior Associate Dean at Tulane University School of Medicine,

talks about a promising path for creating more compassion in doctors

. Khan co-authored a study that found exposure to the humanities fosters qualities like empathy and emotional intelligence and counters the problem of burnout among physicians.Megan Kamerick hosts. Archive of 16 years of Peace Talks broadcasts at http://peacetalksradio.com
Saturday, May 26
6:00 am
New Dimensions: The F-Word: Reconsidering Faith with Elizabeth Mattis Namgyel

Buddhist teacher Namgyel points out that "everything leans." She frames this statement with the reminder, "[W]e live in a world where 'it all depends' and everything is influencing everything else. We might think we know something at one moment but everything is always interrupting and influencing and so it's always changing. Life, as we know it, is very dynamic."

Namgyel is a Buddhist teacher and author of The Logic of Faith: A Buddhist Approach to Finding Certainty Beyond Belief and Doubt

Sunday, May 27
11:00 am
1968: 50 Years Later
Part 2: A Party Divided
The Democratic National Convention gets underway in Chicago, but there is turmoil both inside the hall and outside. Anti-Vietnam War demonstrators and police clash violently in the streets. The Chicago Eight are charged with conspiracy and incitement to riot. Meanwhile, inside the hall, floor fights between establishment and anti-war delegates threaten to tear the party apart. Vice President Hubert Humphrey secures the nomination despite having not competed in any primaries.
Sunday, May 27
6:00 pm
Radio Theatre:Changing of the Guard: Two Short Plays by Max Baker and James McLindon

"Changing of the Guard" features two short comedies about getting outpaced by a world zooming way ahead. In "The Mandela Effect," written and directed by Max Baker, an actress is convinced that the present is no longer in sync with the past and she has an out-of-this-world explanation. Her friend isn't buying it. In James Mc Lindon's "I Don't Know," an old school drill sergeant is faulted by his new recruits and desperately, hysterically longs for the time when things were simpler. Directed by John Giampietro, the short features Jay O. Sanders, Bobby Moreno, Sue Jean Kim, Jeff Biehl and Brittany Allen. From Playing on Air
General Meeting of the
KUNM Community
---
Wednesday, May 30th at 6:30 pm
For volunteers, staff, members,
listeners and the general public in Oñate Hall, Room 133 on the UNM Campus

Radio Board Meeting
---
Tuesday, May 1st at 6:00 pm

Licensee's Meeting
---
KUNM is licensed by the FCC to the Regents of the University of New Mexico. The Regents' meetings are open to the public.
For a schedule of Regents' meetings, please click
here
Afropop Worldwide
Fri. 10 p.m. Music with an African influence from around the world.

All That Jazz
M-F noon. Jazz, straight ahead to fusion.

All Things Considered
M-F 5 p.m., Sat. & Sun. 5 p.m. Award-winning news magazine from NPR.

Alternative Radio
Sat. 6 p.m. The view from the other side, from some of the most progressive writers, thinkers and activists of our time.

Art of the Song
Wed. 10 p.m. Art of the Song explores songwriting and the creative process, featuring New Mexico talent and internationally acclaimed performers.

The Blues Show
Wed. 7 p.m. The spectrum of blues music, plus interviews, live performances, and blues news.

Call-In Show
Thur. 8 a.m. Live interviews with community leaders; call in your comments and questions at 277-KUNM.

CCNS Update
Sat. 7 p.m. Concerned Citizens for Nuclear Safety presents the latest local, national and international news about nuclear issues.

The Children's Hour
Sat. 9 a.m. Enriching, educating, enlightening, and entertaining radio for kids of all ages.

Coffee Express
Fri. 1-3 a.m. Live, improvised music, voice, effects and sound collages, combined with on-air phone callers, CDs and records, tape loops, internet audio, etc. It's not jazz, but it is caffeinated.

Corazón Tanguero
1st and 3rd Saturdays, 4:15-4:45 p.m. Music/Culture program on Argentine Tango, featuring works from the Old Guard of the 1920s through the Golden Age of the 30s and 40s and beyond.

Counterspin
Tues. 8:30 a.m. A critique of the week's news coverage by other media, from FAIR.

Democracy Now
M-F 4 p.m. From Pacifica, diverse commentators focus on the issues affecting individuals and society.

Ear to the Ground
Sat. 7 p.m. Alocal music showcase, featuring live performances by local talent.

Espejos de Aztlán
Mon. 7-7:30 p.m. Bilingual arts and public affairs program with interviews.

Folk Routes
Sat. 10 a.m. A weekly sampling of the best in folk, blues to bluegrass and beyond.

Freeform
Music M-F 1:30-4 p.m.; overnights. A diverse showcase of KUNM's music library, uncovering common roots in music from different places and times.

Fresh
Thu. 10 p.m. New Mexico's international electronic and "new" music program featuring guest composers, artists and interviews.

Global Music
Mon. 10 p.m.
Exploration of music from around the world.

Grassroots New Mexico
A weekly social justice radio calendar from the Albuquerque Center for Peace & Justice.

Home of Happy Feet
Tues. 7 p.m. Folk music in the broadest sense of the term. Bluegrass, blues, cajun, zydeco, western swing, rockabilly, Tex-Mex, and more!

House that Jazz Built
Sun. 11 p.m. Uncompromising creative music from the past 30 years.

Iyah Music
Thur. 7 p.m. Reggae and roots; a spectrum of African-influenced music.

KUNM Specials
Sun. 11 a.m. From public affairs to holiday specials, the latest and best in local and national production.

Latino USA
Mon. 8:00 a.m. English-language radio journal of Latino news and culture.
Living on Earth
Wed. 8 a.m. Weekly environmental news and information program, from NPR.

Morning Edition
M-F 5-8:30 a.m. Award-winning morning news magazine from NPR.

Music to Soothe the Savage Beast
Tues. 10 p.m. Progressive and indie rock culled from new releases you're not likely to hear anywhere else. Plus live and recorded local music.

Native America Calling
M-F 11a.m. The nation's first live daily call-in program by, for, and about native people. 1-800-99NATIVE.

National Native News
M-F 11:01 a.m. 5-min. newscast focusing on Native American issues.

New Dimensions
Sat 6 a.m. Dialogues presenting a diversity of views from many traditions and cultures, with practical knowledge and perennial wisdom for a more healthy life of mind, body and spirit.

News at Noon
M-F noon. News update from NPR.

Other Voices, Other Sounds
Sun. 9 p.m. Contemporary music & sound art with an international perspective.

Performance Today
M-F 9 a.m. A two-hour program of classical music performances, recorded live; from NPR.

Psychedelic Radio Head~Shoppe
Sat. 10:30 p.m. Deep tracks from the rock 'n' roll underground. Electric music for the mind and body from the '60's & '70's.



Radio Theatre
Sun. 6 p.m. From traditional to experimental, set in the theater of the mind.

Raíces
Mon. 7 p.m. & Sat. 2 p.m. Latin American Freeform music, all genres of Hispanic music.

Route 66
Sat. 8 p.m. "Oldies," commentary, dedications & requests, and special guests.

Salsa Sabrosa
Fri. 7 p.m. Afro-Caribbean-influenced music.

Singing Wire
Sun. noon. Native American music, traditional to today's sounds of folk, C&W, rock.

Spoken Word
Sun. 8 p.m. You know the power of words; now hear the power of poetry. Y mas!

StarDate
M-F 7 p.m., Sat. & Sun. 6 p.m. Two-minute travelguide to the universe. What to look for in the night sky, tales of ancient skylore.

Street Beat
Fri. 11 p.m. New Mexico's source for live turntablism, mixing and scratching a variety of rare funk, rock, jazz, and soul breaks, from the old to the new.
Sub Sequence/Soul Delux
Sat. 1 a.m. The thinking perosn's Club music.

This American Life
Sun. 4 p.m. A quirky look at modern life through fact, fiction and found tape.

This Way Out
Fri. 8:30 a.m. International lesbian and gay news magazine.

Tombstone Rock
Wed. 11 p.m. Ear-shredding metal music other stations are afraid to play.

Train to Glory
Sun. 6 a.m. Sunday morning Black gospel music featuring traditional, contemporary, and local church choirs.

Voces Feministas
First Sat. every month, noon. Features the voices of third world women, and women of color.

Weekend Edition
Sat. 7 a.m., Sun. 9 a.m. Weekend news magazine from NPR.

Women's Focus
Sat. noon. Women's magazine on politics, art, culture, news, and information.

Youth Radio/Generation Justice
Sun 7 p.m. The voices of NM teens via news, commentary, interviews and music.