In this month's ZOUNDS! ...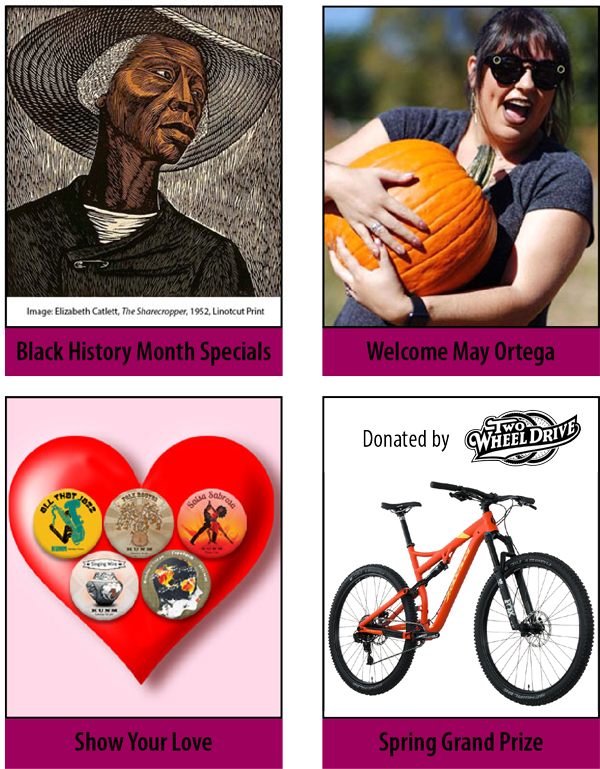 By Richard S. Towne, KUNM General Manager
I think it has been a while since I've shared data with you about KUNM's audience. We just received our most recent report from Fall 2017 and you are one of 100,300 people who tuned in to KUNM at least once a week last Fall. Our Spring 2017 measurement was very similar; our estimated audience, as measured by Nielsen Audio, was 100,600 people tuning in. Looks like you are in very good company.
On average, people spent 5.5 hours a week with KUNM. Some folks catch us a little bit, some listen a ton. Total KUNM listening in a week's time? 553,330 hours! Times 52 weeks in a year? That would be 28,771,600 hours of KUNM service to the community.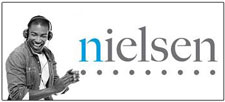 So, where do these numbers come from? The data is collected by Nielsen Audio. Nielsen used to do audience research for TV. Arbitron did it for radio. Nielsen bought Arbitron about ten years ago. Now they call themselves Nielsen Audio. Maybe you were an Arbitron household? Or more recently, a Nielsen family?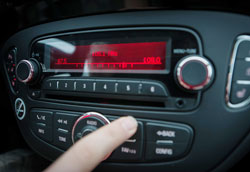 Nielsen asks people to keep diaries of their radio listening for a thirteen-week period coinciding with the traditional dates of Spring, Summer, Fall and Winter. KUNM buys data for Spring and for Fall. Nielsen sends diaries to a statistically relevant number of households in our total listening area. People are asked to keep a day-by-day diary listing of all radio listening – which station, your start time, stop time, and location of listening (home, car, work, other).
At the end of the 13-week period of diary keeping, everybody sends their diaries back to Nielsen. Nielsen people punch the numbers into a big fancy database and then deliver the results to subscribers like us. We pay about $5,500 for the data each year. The data helps us understand our audience and helps us convince business sponsors and foundations to support our work.
Nielsen has some tough confidentiality provisions in the data. While I can share our "topline" weekly total numbers, I can't publicly get more specific than that. I can't rank KUNM with other radio stations in the market and I can't compare audience demographics between other stations. Nielsen asks that in using topline date, that we state "Data from Nielsen Audio, Fall 2017, people aged 12 years and above, in our total service area." Oh, and the answer to the other question you have
is "Yes, any device". If you listen to KUNM on the radio, on your phone, on your computer, or your favorite app, it all counts as audience if you are marking the diary KUNM.
By Mary Oishi, Development Director


I really wish I could sit down with you personally to say what I'm about to say, so you could see in my face and hear in my voice the importance of these words.

Last year the budget sent to Congress proposed $0 funding for public broadcasting. But we all applied so much pressure, Congress extended the old budget—at least temporarily.

Then before the year closed, they changed the tax law, making charitable donations irrelevant to all but a handful. For KUNM, losing 13% of our income from the Corporation for Public Broadcasting would be very difficult, but losing 54% from listeners like you would be absolutely devastating.

This is potentially a much greater threat to public broadcasting. We can't let this tactic work! It is up to us to ensure that real non-commercial journalism (and this community resource) survives.

In a member survey we sent out some years ago, you told us that tax deductibility was low among reasons that you gave to KUNM. It was more about our shared values, that it's the right thing to do. That's what gives me great hope. I trust you still feel that way.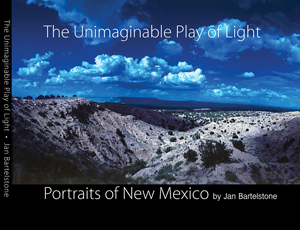 Many artists have stepped up this time to encourage you to continue to support KUNM in 2018, no matter what happens in Washington. Chief among them is photographer Jan Bartelstone, who donated his work, gorgeous photographs of New Mexico landscapes. His stunning coffee table book, The Unimaginable Play of Light, valued at $27.50, will be given to 20 people who respond by mail or web prior to our Spring fundraiser. Winners will be drawn on Friday, March 16th at 5 pm.
Other local, national, and international artists consented to using their work for Limited Edition KUNM buttons. They include Japanese jazz artist extraordinaire, Takao Fujioka; local blues musician and collected folk artist, Jeff Sipe of J.D. Sipe Folk Art; Gwen Tray Samuels, Quilt Artist; David Paytiamo, KUNM's own "Iceman" and Pueblo pottery designer; Marsha Fagerstrom, photographer; Santa Fe artist, Sachiko Umi; KUNM volunteer and folk artist, Tim Oswald; and UNM student artists/designers Keith Johnston and Genevieve Valerio.
One local business also stepped up—again—and donated a Salsa bicycle valued at $3,295 to encourage listeners who have not yet donated to do so this Spring, and existing members to renew or give an extra gift to help us in 2018. We are so grateful to Charlie from Two Wheel Drive in Albuquerque. He has been a consistent supporter over the years.

And to YOU! KUNM is here for you and for the people of New Mexico because of your generosity. I wish that message too, I could deliver in person. Thank you so much!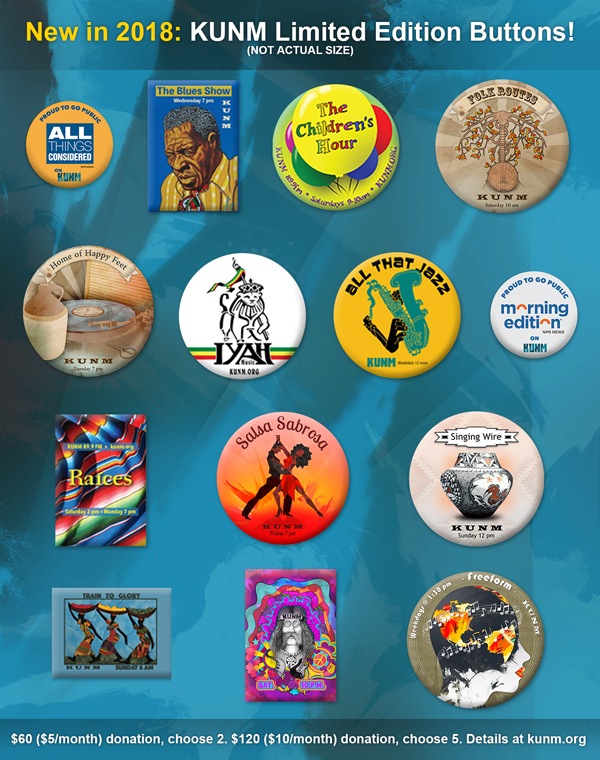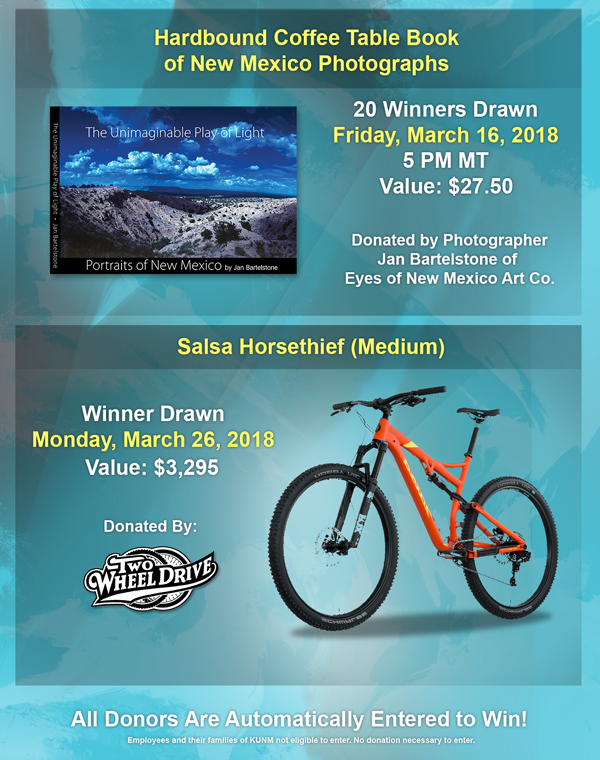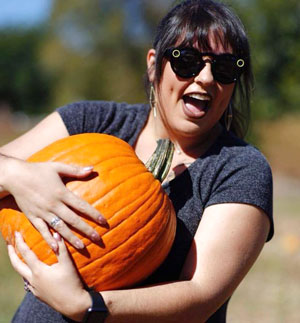 KUNM is excited to announce the hiring of May Ortega, our newest Public Health New Mexico reporter! May has reported on a wide variety of topics including business, the arts, technology, criminal justice, and most recently, health care. She joins KUNM from Albuquerque Business First where she reported on technology and innovation, health, and the nonprofit sector. Before that her passion for journalism took her all over the Southwest, including McAllen, Texas, Colorado Springs, and Las Vegas, Nevada. We're excited for her to join the team!
Friday, February 2
8:00 am
New Mexico People Places and Ideas
Where is New Mexico's Climate Headed?

The answer is South, according to UNM climate scientist and meteorologist Dr. David Gutzler. Specifically, toward a climate like that of today's El Paso: "What we see in the data, the temperature is rising with a rate consistent with a middle-road climate change based on greenhouse gases," according to Gutzler. "If we extrapolate out … the analogy I draw is the climate in the Albuquerque area would be roughly similar to El Paso." It's a frightening picture of treeless mountains where it's much dryer and hotter. And, even though his background is in chaos theory and uncertainty, Professor Gutzler's question is not if we are headed there, but how rapidly. To get a complete picture, please join host Stephen Spitz as we explore what the latest climate change models predict for New Mexico and the Southwest. Produced with the assistance of Marshall Broyles and Lynn Schibeci.
Saturday, February 3
6:00 am
New Dimensions: "Aging with Grace And Humor" with Susan Moon (repeat)
Travel with Susan Moon to get an inside view on the perils and joys of aging. With humor and deep insight, she encourages us to move forward in our aging with courage and hope. She talks about coping with "senior moments", facing the death of loved ones and why long-term friendships matter.
Susan Moon is the author of This is Getting Old: Zen Thoughts on Aging with Humor and Dignity
.
Sunday, February 4
11:00 am
The Freed People
Written and Produced by David Freudberg, in association with WGBH. This one-hour Humankind documentary examines how America responded to a massive refugee crisis, when four million newly emancipated slaves needed shelter, employment, education and the basic rights at the close of the Civil War. Hear historians, brief readings from letters of people who were there, performances of "Negro Spirituals" and more.
Sunday, February 4
6:00 pm
Radio Theatre: "Cell" by Cassandra Medley

Cell reveals the untold story of three women working at an immigrant detention center in America. This powerful short play by Cassandra Medley "deftly explores the dirty antidemocratic secret of institutionalized racism" (New York Times). When a jaded guard arranges jobs for her sister and her niece, Gwen, at an immigrant detention center, the family erupts into a battle over home and homeland security. As time ticks down for Gwen to save a detained child, Cell paints a searing picture of the secrets we keep in order to survive. After the play, Medley joins Pulitzer Prize winning immigration journalist Julia Preston, (currently of The Marshall Project), Broadway producer Cheryl Wiesenfeld, and host Claudia Catania to move beyond headlines and explore the real lives that inspired Cell From Playing On Air.
Saturday, February 10
6:00 am
New Dimensions: "The Meaning of Refuge" with Terry Tempest Williams

Williams connects two catastrophic events: living downwind of atomic nuclear testing in the deserts of Utah, and the record breaking flooding of the Great Salt Lake. These events have deeply affected her sense of the need for refuge. She poetically conveys to us her personal perspectives on grief, love, and the spirituality of nature, lake and desert.
Author of Refuge: An Unnatural History of Family and Place and The Hour of Land: A Personal Topography of America's National Parks
Sunday, February 11
11:00 am
Re:Defining Black History
During a month selected to celebrate "history," we certainly are treated to a lot of the same familiar stories: the battles won for Civil Rights, the glory of Martin Luther King Jr.'s words, the hardships endured by enslaved people. And as important as those narratives are for us to collectively remember, many others get lost in trumpeting the same heroic tales. In this hour, State of the Re:Union zeroes in some of those alternate narratives, ones edited out of the mainstream imagining of Black History, deconstructing the popular perception of certain celebrated moments. From a more complicated understanding of the impact of the Civil Rights Act of '64 on Jackson, Mississippi… to a city in Oklahoma still trying to figure out how to tell the history of one particular race riot… to one woman's wrangling with her own personal racial history.
Sunday, February 11
6:00 pm
Radio Theatre: "The Trial of Sherlock Holmes: An Adventure With Jokes"
Sherlock Holmes, the world's greatest consulting detective, is on trial for his life! Trapped in a nightmarish court room and charged with endangering the public and his friends, Holmes is forced to re-live some of his most bizarre cases with only Doctor Watson to aid his defense. Gasp at the Adventure of the Lizard's Hands! Work your brain into a frenzy of confusion as our heroes uncover the mystery of a dead man found in the middle of Regent Street! Steady your nerves as you bear witness to some snakes--on a train! Is all this evidence enough to satisfy a mysterious judge with a vendetta against our hero? From Britain's Wireless Theatre Company.

Saturday, February 17
6:00 am
New Dimensions: "A Wild and Laughing God" with Tessa Beilecki

A lifelong Christian monastic who now lives in a cabin in the desert, Bielecki offers practical suggestions that will help you break out of the everydayness of your spiritual practice, bring laughter and play into your relationship with the sacred, and rediscover the wildness in your own life.
Creator of the CD set: Wild at Heart: Radical Teachings of the Christian Mystics
Sunday, February 18
11:00 am
The Power of African-American Art
State of the Re:Union has made it an annual tradition to commemorate Black History Month with a special episode exploring lesser known corners of African-American history. This year, State of the Re:Union recognizes Black History Month through the lens of African-American art, the role it has played in social movements and everyday life, and why it matters both to the black community and the United States as a whole. From a poem celebrating Nina Simone and her powerful voice for social change, to the story of the surprising event that sparked the hip-hop cultural revolution, to unsung heroes of the culinary arts, State of the Re:Union provides a rich hour of art as a window into African-American history, and how communities have been transformed by it.
Sunday, February 18
6:00 pm
Radio Theatre: Mary Shelley's Frankenstein
A faithful and exciting award-winning adaptation of Mary Shelley's classic, Frankenstein, adapted by Cynthia McGean. A tale of science and passion, creation and betrayal, love, loss and horror. From the Willamette Radio Theatre Workshop.
Friday, February 23
8:00 am
PEACE TALKS RADIO, the series on peacemaking and nonviolent conflict resolution
"Best of 2013-2017"
2018 marks the 15th year that Peace Talks Radio has been on the air on KUNM. This month's program delivers some of the top bits of information and inspiration heard on the program in its last 5 years, since our special, marking the program's 10th anniversary! Visit the show's archive online at http://peacetalksradio.com.
Saturday, February 24
6 am
New Dimensions: "Strengthening Your Ability to Pay Attention" with Winifred Gallagher

How may we focus on what is important to us? How can we avoid technology overload? Why do certain things grab our attention and not others? With so many things now demanding our attention - emails, cell phones, text messages - many of us are overwhelmed by a plethora of distractions. Our lives may be described as the sum of what we focus on.
Author of Rapt: Attention and the Focused Life
Sunday, February 25
11:00 am
King's Last March
Although it was one of the most challenging and controversial chapters of his career, the final year of King's life has not been the focus of significant public attention. This dramatic and illuminating documentary uses a rich mix of archival tape, oral histories and contemporary interviews to paint a vivid picture of what may have been the most difficult year of Dr. King's life.
Sunday, February 25
6:00 pm
Radio Theatre: La Vida Latina: Radio Mambo -- Culture Clash Invades Miami

In this edition of Radio Theatre's La Vida Latina series, Culture Clash covers topics both light and dark: from urban renewal, crime, and hurricanes, to the best place to get a plate of arroz con pollo served up by a six-foot drag queen. Radio Mambo stars the members of Culture Clash: Richard Montoya, Ric Salinas, and Herbert Siguenza. Directed by Roger Guenveur Smith.

General Meeting of the
KUNM Community
---
Wednesday, February 28 at 6:00 pm
For volunteers, staff, members,
listeners and the general public in Oñate Hall, Room 133 on the UNM Campus

Radio Board Meeting
---
Tuesday, February 2 at 6:00 pm

Licensee's Meeting
---
KUNM is licensed by the FCC to the Regents of the University of New Mexico. The Regents' meetings are open to the public.
For a schedule of Regents' meetings, please click
here
ALBUQUERQUE
Acequia Investment Group
Betty's Bath & Day Spa
1835 Candelaria NW
505-341-3456
bettysbath.com
Comprehensive Breast Care

Dr. John Heuertz / Atlas 33
4010 Carlisle Blvd. NE
Suite F
505-220-2321


Fred & Sandra Creek, Realtors
6565 Americas Pkwy. NE
Suite 200
505-299-2580
abqhomes.com
Glass-Rite Window Installation
Service
808 Gibson Blvd. SE
1-800-824-1005
glass-rite.com
Hospice of New Mexico
2900 Louisiana Blvd NE, Suite 100
505-872-2300
hospiceofnewmexico.com
House of Bread
2000 Carlisle Blvd. NE
505-266-0622
albuquerque.houseofbread.com
Independent Vehicle Services
312 Kinley Ave. NW
505-247-9771
ivsabq.com.
Jim's Automotive
4401 Lead SE
505-256-1531
jimsautomotive.com
Lieber's Luggage
6515 Menaul Blvd. NE
505-883-8991
liebers.com
ListenUp
6916 Montgomery Blvd. NE
(505) 296-6978
listenup.com
2931 Monte Vista Blvd NE
505-205-1475
Pregenzer, Baysinger, Wideman & Sale PC
2424 Louisiana Blvd. NE # 200
505-872-0505
pbwslaw.com
Red Rock Roasters
4801 Jefferson St. Ne
505-883-1175
redrockroasters.com
Self Serve Sexuality Resource Center
3904 Central Ave. SE
505-265-5815
selfservetoys.com
Shelton Jewelers
7001 Montgomery Blvd. NE
505-881-1013
sheltonjewelers.com

The Amish Connection
1009 Juan Tado Blvd. NE
505-294-2638
amishnm.com

Vessel Health
10601 4th St. NW
505-828-3000
vesselnm.com
Vibrance / Art-Food-Music
Weekly Alibi
Albuquerque's news and entertainment weekly, free every Thursday at more than 800 locations
505-346-0660
alibi.com
Whiting Coffee Company
3700 Osuna NE
505-344-9144
EDGEWOOD
The Independent
2005A Rte. 66
505-286-1212
edgewood.news
SANTA FE
Dan Cron Law Firm, P.C.
425 Sandoval St.
505-986-1334
cronlawfirm.com
Greenfire Times
Newspaper dedicated to a diverse
and sustainable green economy.
505-471-5177
greenfiretimes.com
Keshi
227 Don Gaspar Ave.
505-989-8728
keshi.com
Ten Thousand Waves
3451 Hyde Park Rd.
505-982-9304
tenthousandwaves.com
UBS Financial Services Inc.
141 East Palace Ave.
505-989-5106
ALBUQUERQUE & SANTA FE
Il Vicino Wood Oven Pizza & Brewery
Albuquerque & Santa Fe
ilvicino.com
Law Firm of Rothstein & Donatelli
Santa Fe, Albuquerque, Taos, Phoenix
505-988-8004
rothsteinlaw.com
Plants of the Southwest
6680 4th St. NW, Albuquerque
3095 Agua Fria St., Santa Fe
plantsofthesouthwest.com
LAS VEGAS
El Zócalo Cooperative Art Gallery
Afropop Worldwide
Fri. 10 p.m. Music with an African influence from around the world.

All That Jazz
M-F noon. Jazz, straight ahead to fusion.

All Things Considered
M-F 5 p.m., Sat. & Sun. 5 p.m. Award-winning news magazine from NPR.

Alternative Radio
Sat. 6 p.m. The view from the other side, from some of the most progressive writers, thinkers and activists of our time.

Art of the Song
Wed. 10 p.m. Art of the Song explores songwriting and the creative process, featuring New Mexico talent and internationally acclaimed performers.

The Blues Show
Wed. 7 p.m. The spectrum of blues music, plus interviews, live performances, and blues news.

CCNS Update
Sat. 7 p.m. Concerned Citizens for Nuclear Safety presents the latest local, national and international news about nuclear issues.

The Children's Hour
Sat. 9 a.m. Enriching, educating, enlightening, and entertaining radio for kids of all ages.

Coffee Express
Fri. 1-3 a.m. Live, improvised music, voice, effects and sound collages, combined with on-air phone callers, CDs and records, tape loops, internet audio, etc. It's not jazz, but it is caffeinated.

Corazón Tanguero
1st and 3rd Saturdays, 4:15-4:45 p.m. Music/Culture program on Argentine Tango, featuring works from the Old Guard of the 1920s through the Golden Age of the 30s and 40s and beyond.

Counterspin
Tues. 8:30 a.m. A critique of the week's news coverage by other media, from FAIR.

Democracy Now
M-F 4 p.m. From Pacifica, diverse commentators focus on the issues affecting individuals and society.

Ear to the Ground
Sat. 7 p.m. Alocal music showcase, featuring live performances by local talent.

Espejos de Aztlán
Mon. 7-7:30 p.m. Bilingual arts and public affairs program with interviews.

Folk Routes
Sat. 10 a.m. A weekly sampling of the best in folk, blues to bluegrass and beyond.

Freeform
Music M-F 1:30-4 p.m.; overnights. A diverse showcase of KUNM's music library, uncovering common roots in music from different places and times.

Fresh
Thu. 10 p.m. New Mexico's international electronic and "new" music program featuring guest composers, artists and interviews.

Global Music
Mon. 10 p.m.
Exploration of music from around the world.

Grassroots New Mexico
A weekly social justice radio calendar from the Albuquerque Center for Peace & Justice.

Home of Happy Feet
Tues. 7 p.m. Folk music in the broadest sense of the term. Bluegrass, blues, cajun, zydeco, western swing, rockabilly, Tex-Mex, and more!

House that Jazz Built
Sun. 11 p.m. Uncompromising creative music from the past 30 years.

Iyah Music
Thur. 7 p.m. Reggae and roots; a spectrum of African-influenced music.

KUNM Specials
Sun. 11 a.m. From public affairs to holiday specials, the latest and best in local and national production.

Latino USA
Mon. 8:00 a.m. English-language radio journal of Latino news and culture.
Thur. 9 a.m. The voices of New Mexicans discussing our most pressing issues and challenges, and sharing achievements.
Living on Earth
Wed. 8 a.m. Weekly environmental news and information program, from NPR.
Morning Edition
M-F 5-8:30 a.m. Award-winning morning news magazine from NPR.

Music to Soothe the Savage Beast
Tues. 10 p.m. Progressive and indie rock culled from new releases you're not likely to hear anywhere else. Plus live and recorded local music.

Native America Calling
M-F 11a.m. The nation's first live daily call-in program by, for, and about native people. 1-800-99NATIVE.

National Native News
M-F 11:01 a.m. 5-min. newscast focusing on Native American issues.

New Dimensions
Sat 6 a.m. Dialogues presenting a diversity of views from many traditions and cultures, with practical knowledge and perennial wisdom for a more healthy life of mind, body and spirit.

News at Noon
M-F noon. News update from NPR.

Other Voices, Other Sounds
Sun. 9 p.m. Contemporary music & sound art with an international perspective.

Performance Today
M-F 9 a.m. A two-hour program of classical music performances, recorded live; from NPR.

Psychedelic Radio Head~Shoppe
Sat. 10:30 p.m. Deep tracks from the rock 'n' roll underground. Electric music for the mind and body from the '60's & '70's.

The Radio Cafe: Science Edition
Wed. 8:30 a.m.

Conversations about Science from New Mexico and Beyond. A limited 13-week series.



Radio Theatre
Sun. 6 p.m. From traditional to experimental, set in the theater of the mind.

Raíces
Mon. 7 p.m. & Sat. 2 p.m. Latin American Freeform music, all genres of Hispanic music.

Route 66
Sat. 8 p.m. "Oldies," commentary, dedications & requests, and special guests.

Salsa Sabrosa
Fri. 7 p.m. Afro-Caribbean-influenced music.

Singing Wire
Sun. noon. Native American music, traditional to today's sounds of folk, C&W, rock.

Spoken Word
Sun. 8 p.m. You know the power of words; now hear the power of poetry. Y mas!

StarDate
M-F 7 p.m., Sat. & Sun. 6 p.m. Two-minute travelguide to the universe. What to look for in the night sky, tales of ancient skylore.

Street Beat
Fri. 11 p.m. New Mexico's source for live turntablism, mixing and scratching a variety of rare funk, rock, jazz, and soul breaks, from the old to the new.
Sub Sequence/Soul Delux
Sat. 1 a.m. The thinking perosn's Club music.
This American Life
Sun. 4 p.m. A quirky look at modern life through fact, fiction and found tape.

This Way Out
Fri. 8:30 a.m. International lesbian and gay news magazine.

Tombstone Rock
Wed. 11 p.m. Ear-shredding metal music other stations are afraid to play.

Train to Glory
Sun. 6 a.m. Sunday morning Black gospel music featuring traditional, contemporary, and local church choirs.

Voces Feministas
First Sat. every month, noon. Features the voices of third world women, and women of color.

Weekend Edition
Sat. 7 a.m., Sun. 9 a.m. Weekend news magazine from NPR.

Women's Focus
Sat. noon. Women's magazine on politics, art, culture, news, and information.

Youth Radio/Generation Justice
Sun 7 p.m. The voices of NM teens via news, commentary, interviews and music.